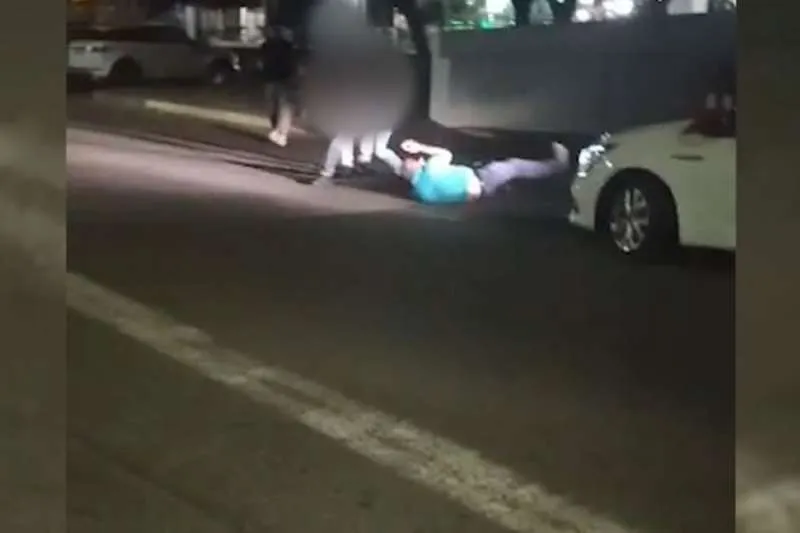 VIDEO: Man investigated for attacking a taxi driver in the middle of the street
The Guardia Civil are investigating an incident that took place outside a shopping centre in Lanzarote when a man beat up a taxi driver in the middle of the street which was all captured on a mobile phone and has been circulating on social media.
The investigation began after the police became aware of the situation after a denuncia (official complaint) made by a 41-year-old taxi driver at the Guardia Civil station in San Bartolomé, stating that he had been attacked on the night of June 25th outside the Playa Honda Shopping Centre.
Following this, they began an investigation in which the statements of possible witnesses were compiled, in addition to analysing the images from CCTV in the area, as well as the video that was posted online in which it was possible to see how the alleged perpetrator attacked the taxi driver, kicking and punching him.
Given the exposure that the publication of the video had generated on different social media platforms, the Guardia Civil were aware of the place where the suspect worked, which is where they officially identified him.
According to the statements of those involved, the alleged perpetrator had not used the taxi's services, but the taxi driver offered him the service as he walked past the car, at which point the altercation between the two men began.
Taking all of this into account, and having identified both parties, the Guardia Civil investigated the suspect for a crime of actual bodily harm and passed the case over to the judicial authorities of the Arrecife courts.
Other articles that may interest you...