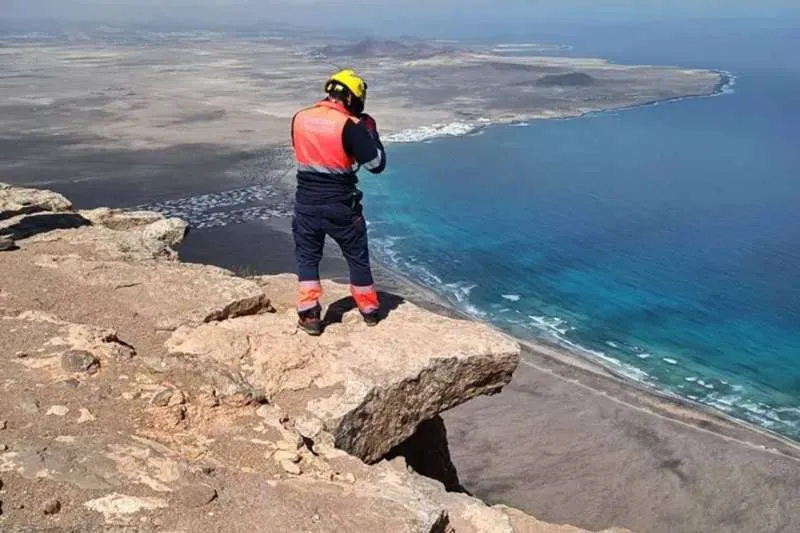 A young woman is found dead at the bottom of the Risco de Famara cliffs
A young woman in her 30s has been killed this morning (Sunday) after being found at the bottom of the Risco de Famara cliffs on the north coast of Lanzarote. After receiving an alert, the Emergency Services dispatched a GES helicopter to the scene of the incident to recover her body.
The victim, who has been identified as a resident of Haría, was found in an area with difficult access after leaving her vehicle parked in the Bosquecillo area.
According to local sources, the possibility that she took her own life has not been ruled out and both the Local Police and the Guardia Civil are already working on the investigation to find out what led to today's discovery.
The Risco de Famara, a popular destination among tourists for its impressive cliffs and views, has been overshadowed by this sad event that has shocked the local community.
Other articles that may interest you...