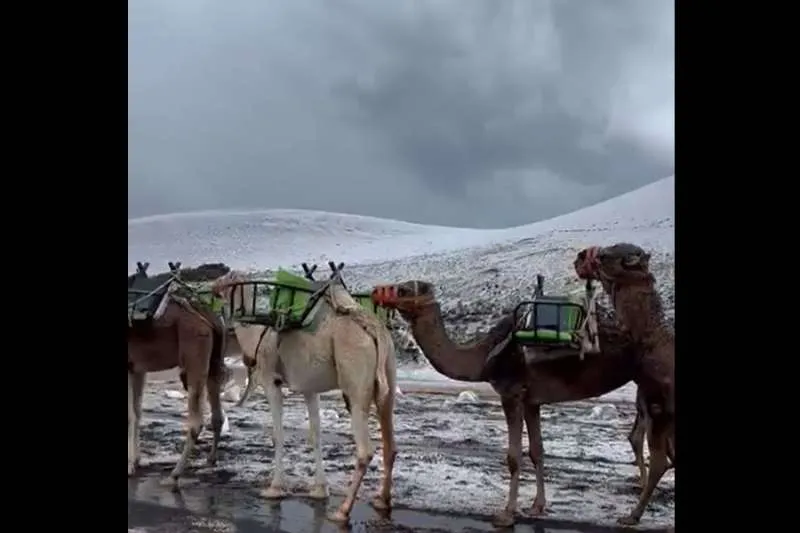 VIDEO: Lanzarote has a hailstorm, torrential rains and even a tornado all in one day
Lanzarote is the most affected island today (Saturday) by the dana that is located to the north of the archipelago, and that is moving in an easterly direction causing strong rains and storms and leaving images rarely seen on the island.
However, the low temperatures have also left a curious and unusual mark on the landscape, a white blanket caused by an intense hailstorm in the area of La Geria and even in the Timanfaya National Park.
😍Preciosa Lanzarote con un manto de granizo

pic.twitter.com/nT4csSB0Qj

— Borja (@Borj178) February 4, 2023
The large amount of hail that has fallen has covered the landscape, and has not only confused tourists on holiday on the island, but also the camels that live there who are more accustomed to high temperatures and heat, creating a winter picture that is not usual on the easternmost island of the Canary Islands.
Lanzarote is still on a yellow weather warning for storms and so far there have been some intense downpours that have caused water to run strongly through some of the ravines on the island, and the wind has even caused a tornado several meters high.
Other articles that may interest you...