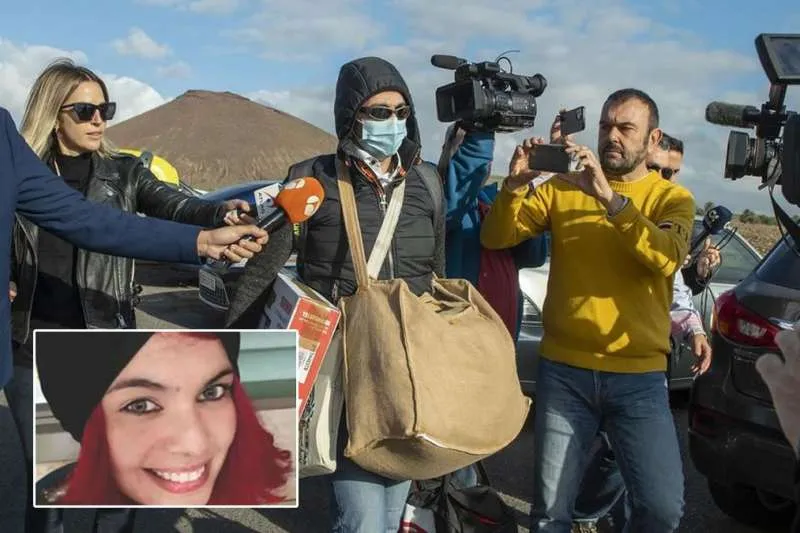 Man who cooked and dismembered his wife's body is released from jail in Lanzarote
A man who denies murdering his wife, but admits to burning her body on a barbeque, dismembering her, and then disposing of her various body parts by throwing them off the cliffs into the sea in Lanzarote, has walked free from prison today, four years after being jailed without a trial.
Raúl D. was released from the Tahíche prison in Arrecife at 9:45 this morning (Friday), wearing a hoody, face mask, and sunglasses, carrying two boxes and a bag with his belongings in them. He has been released four years to the day since he was sent to preventive detention accused of the crimes of homicide, ill-treatment, injuries, desecration of a corpse, and simulation of crime, on January 13th, 2019.
Romina Celeste Núñez died on January 1st, 2019 at her home in Costa Teguise on the east coast of Lanzarote. Her husband admitted before the Investigating Judge that he burned her body, dismembered it, and threw it into the sea at different points on the coast of Lanzarote, but to date, he has always denied having murdered her. He maintains that his wife was already dead when he returned home at dawn and that he was scared because he feared that he would be blamed for it as Romina had already denounced him for ill-treatment.
Yesterday, Thursday, the Provincial Court of Las Palmas decreed his release without bail, but with measures: the defendant must appear every Monday in court and must designate an address in Spain. In addition, he is obliged to notify any changes of address.
His passport is withdrawn and he is prohibited from obtaining a new one, although he will be able to travel to Madrid, where his family are based, as you don't need a passport for internal flights.
The delays in the procedure are due to various reasons, such as the fact that the defendant has changed his defence several times and various appeals have been filed in the procedure. According to sources from the TSJC, during these four years of complex investigation, the case has passed through the hands of several investigating judges and different defence attorneys.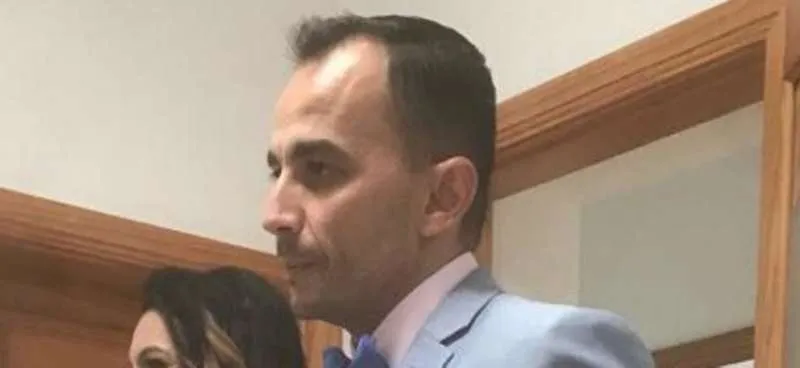 CASE TIMELINE:
According to the Prosecutor's Office, which is demanding a 20-year prison sentence for Raúl DC, in his relationship with Romina Celeste there are other previous episodes of ill-treatment: on August 8th, 2018 in a hotel in Arrecife, the young woman herself denounced to the Police that he had "beat her repeatedly", and on December 29th, 2019, she appeared at the Lanzarote Hospital at dawn with injuries.
However, no doctor came to see her that day, because Raúl DC went to the health centre and took her away before that happened. Forty-eight hours later, she was dead.
Romina Celeste Núñez's body was never recovered, which prevents the accusations from being more precise about how her husband killed her. But some tissue remains were recovered from the sea that were washed up on the coast, and identified thanks to DNA, a circumstance on which the murder charges are based.
Court number 1 of Arrecife terminated the investigation of the case in mid-December 2019, a year after the events occurred, and summoned the parties to request the opening of an oral trial. However, since then three more years have passed without a date for the trial being set before a jury, in which the investigating judge has changed and the defence has filed numerous appeals.
On January 13, 2021, two years after his arrest, the judge in charge of the case ordered Raúl DC to remain in the Tahíche prison "as long as necessary" until the oral hearing was set, but already indicated that January 13th, 2023, was the limit as it would be when the maximum four years authorized by law to retain a citizen in prison without trial have elapsed.
In a video statement, the lawyer for Romila's family, Emilia Zaballos, questions these measures as insufficient: "Given the sentences of 25 to 30 years that he faces, the risk of flight is alarming, it is very high, this is suffering more for the family, who cannot close the duel and now receives this hard blow".
"He roasted his wife on the barbecue, dismembered her, and scattered her remains along the cliffs of Lanzarote," stated Zaballos.
The family of the victim, adds the lawyer, is "very upset because it cannot be that a procedure that has priority in its processing" is delayed for "absurd reasons", derived among other things from the changes of judge.