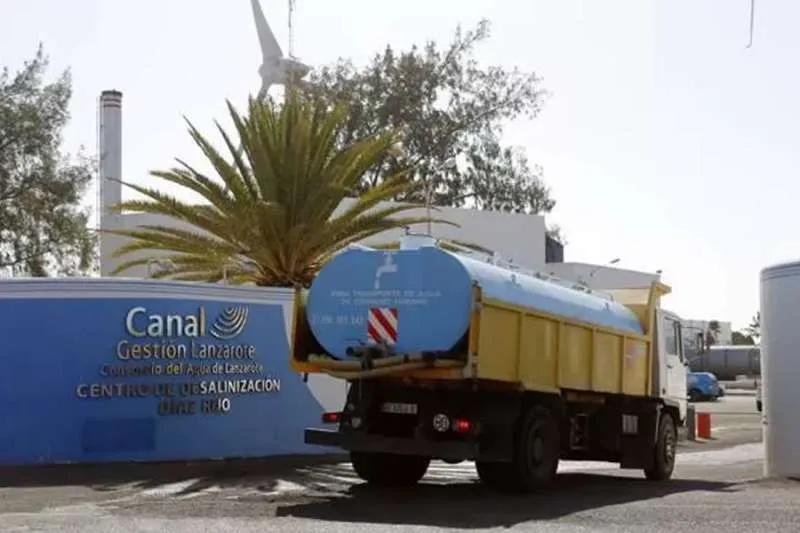 Half of Lanzarote is without water as power cuts stopped desalination plants
Half of Lanzarote has been left without running water since yesterday lunchtime (Wednesday), as power cuts stopped the desalination plants that supply water to most of the rural, coastal and inland areas of the island, as reported by Canal Gestión.
Fortunately, the tourist and residential areas in the south, including Playa Blanca, the centre of Yaiza, and Playa Quemada, have not been affected and haven't noticed the lack of water.
The central area of ​​the island is the most affected, which depends on the Zonzamas plant. All of San Bartolomé, including Playa Honda, Tinajo and its suburbs are supplied by this plant and are cut off. There is also no water in most of Teguise and the north of the island.
However, Canal Gestión has been able to provide water to the main population centres of the island such as Arrecife, Costa Teguise, Puerto del Carmen and Playa Blanca.
The company have confirmed that they are working overtime to fix the problem and hopefully recover some of the service today, and have it back to 100% capacity tomorrow.
In the meantime, they are supplying free water via tankers in areas with no supply, so that people can fill large containers and take it to their homes.