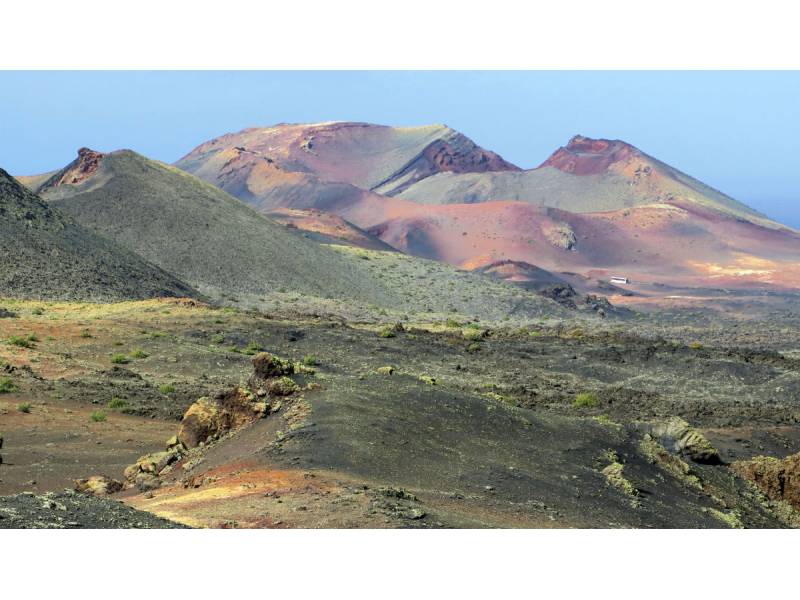 The Timanfaya National Park, a place you must visit in Lanzarote
There are two types of people in the world, the first one likes to live a life full of ease, they believe in "eat, drink, and be merry", the other wants to live a life that excites them, they are adventurous, and facing difficulties amuse them. They want to observe and see the changes that occur due to nature's changes.
So, if you are the first one then do not even think about the Timanfaya National Park in Lanzarote, but if you can relate with yourself with the second one, then yes this is for you!
Nature is unpredictable, we claim to predict it but it is only a rough guess, no one knows what will be happening in the very next moment. So what is it that has made the Timanfaya National Park as dramatic a landscape as it is? Yes, we are talking about the volcanic eruptions of 1720 to 1736, and 1824, the results of which form this park.
Where is Timanfaya National Park located?
It is the only national park in Spain that is completely geological; it is part of the island of Lanzarote in the Canary Islands. Tinajo and Yaiza are part of it. This park covers an area of 51 square kilometres and its soil is volcanic.
What will you find there?
If you want to visit the park then you should know more about it before hand. Firstly, this not the sort of park where you go with your children and have a party, it's a different sort of park. Here you will find:
- Montañas del Fuego (mountains of fire)
- You can enjoy a Camel ride
- You can observe the amazing terrain by walking on it
Now, we are going to describe it in detail so that you know what to expect before going there.
When you enter the park you find a visitor centre, where all information is available related to this park in audiovisual form in different languages. So, it is recommended that you must visit there. After that, we would like to tell you about Montanans del Fuego which in English is 'mountains of fire'.
This landscape will mesmerize you, as you find yourself in the world of volcanoes - if you are a daring person, otherwise it will be terrifying for you!
There is a place named Taro de Entrada where you have to pay an entrance fee which includes the expenses of parking, geothermal demonstrations and you can take a bus tour of the Ruta de los Volcanes.
By continuing the tour by bus you will reach a place named Echadero de Camellos where you can enjoy a camel ride, and another interesting thing is also you will see there is a Museum. In the museum, you will see an exhibition about the uses of camels and how farming was done with specific tools in the area. However, it has fixed timing so you should be careful not to miss it.
After the camel ride if you want to have experience of this distinctive land by walking then you can. It will be possible in two ways:
- First is Tremensana it is approximately a 2km long guided walk and you have to reserve it before hand at the visitor centre.
- Another one is the Coastal route it also needs to be reserved in advance, and you can cover it with or without a guide.
Other articles that may interest you...
Some points you should keep in mind when visiting the Timanfaya National Park, is that temperatures can reach 100 degrees on the ground so wear good footwear, and there are some areas that you can't drive in as they are closed to the public, and lastly, don't try to walk over lava it will be dangerous.