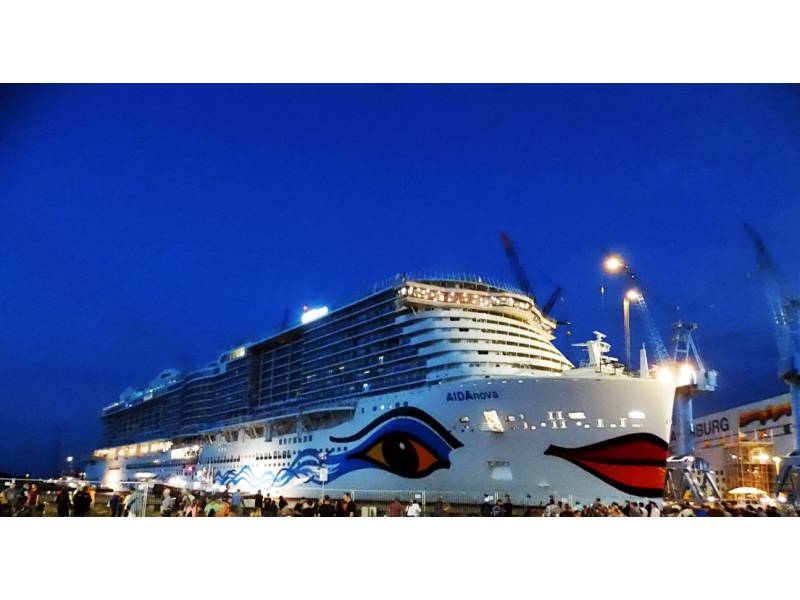 Cruise ship bound for the Canary Islands registers 52 positives for Covid on board
A cruise ship with 4,197 people on board destined for the Canary Islands, has been kept in dock in Portugal after 52 people on board tested positive for coronavirus. The 'Aida Nova', arrived in Lisbon on December 29th with 1,353 crew members and 2,844 passengers, when the first cases were detected via mandatory testing of the crew, according to a press release from the ship's Captain, Vieira Branco.
The planned trip to view the spectacular New Year's Eve fireworks over the port of Funchal in Madeira was cancelled, after crew members tested positive for Covid.
Branco explained that the incident began the same day the ship arrived in Lisbon, when 14 positives were found among the crew in the mandatory tests to authorize their departure from the boat. He confirmed that all of them are vaccinated and asymptomatic, and have been isolated in hotels in the city.
The following day 38 more cases were detected, all crew members, all vaccinated and all asymptomatic or with mild symptoms, so he made the decision to keep the ship docked in Lisbon and delay its departure to other destinations on its itinerary.
Yesterday afternoon (Saturday), the infected 38 people disembarked from the boat to head for isolation accommodation supplied by the cruise liner, and mass testing of everyone else on board started.
Last night the ship was given clearance to depart from Lisbon after health authorities said there was no need to maintain the restriction for the rest of the passengers and crew that tested negative, and everyone non-infected received authorization from health officials to stay onboard.
Even though permission to sail was granted, the cruise company decided to stay in Lisbon overnight and departed for Madeira and Lanzarote this morning.
Other articles that may interest you...