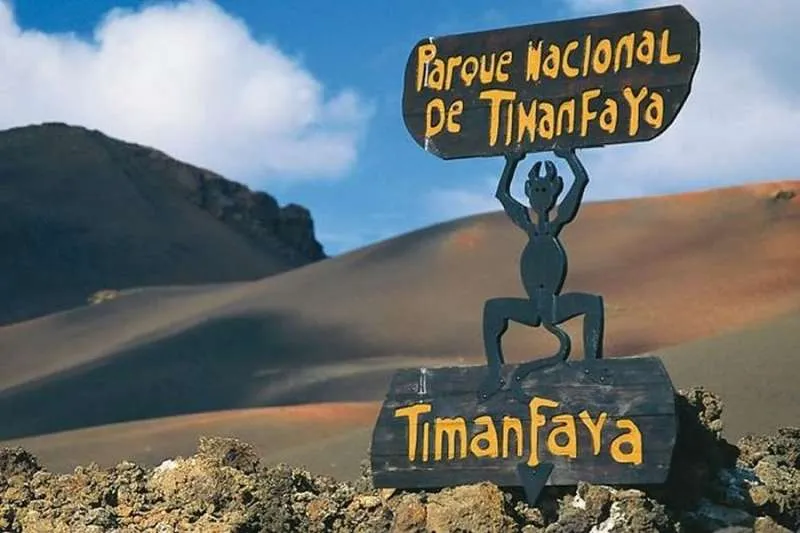 New project is underway to extract electricity from the heat of volcanic origin
The Canarian Government has announced a new project to study the viability of using geothermal energy to generate electricity in a clean way. The six-month experimental study will be carried out by the University Of Navarra (UPNA) in Lanzarote's Timanfaya National Park. Regional Ecological Transition and Climate Change Minister, José Antonio Valbuena, said that "the capacity to extract renewable energy from the heat of volcanic origin has already been confirmed, and the study will check whether a thermoelectric generator is able to harness it and supply sustainable electricity."
The UPNA research group will be responsible for the design, construction and installation of GTEG prototypes of 0.5 Kw of electricity on the 'Islote Hilario', a little "island" of land surrounded by lava flows from previous eruptions in a form we've seen recently in La Palma.
In the near future, this will mean 12 kWh of renewable energy being supplied each day for a range of installations in Timanfaya National Park. They will also create prototypes to transfer this energy to the park's access controls and analyse the data obtained to study the feasibility of increasing this power.
Valbuena explained that as a result, "Timanfaya will contribute to providing the necessary technical knowledge so that, in the future, Lanzarote can obtain clean, emission-free and constant electrical energy in all those areas of the island where this type of geothermal conditions exists".
Works are already in progress on future agreements between the regional Government, the Lanzarote Cabildo, and UPNA to continue this line of research once the feasibility of the prototypes has been confirmed.
Lanzarote is obviously delighted to be the focus of this new research into sustainable power generation but the whole purpose of the work has far wider ramifications. As Valbuena highlighted, a major advantage of such technology is that unlike conventional geothermal electricity production systems based on steam turbines, the UPNA group's systems will be capable of generating electricity without any moving parts which translates into a much more compact, totally silent, very robust, and reliable installation that requires neither maintenance nor manual operation, and is wholly environmentally friendly.
The project will develop over the next few months and will include specific informative and interpretive panels for visitors to the park, to explain the main objectives of the project and provide detailed explanations of how the thermoelectric generators are capable of converting the heat obtained into environmentally-friendly electricity, as well as the CO2 emissions that will be saved by the initiative.