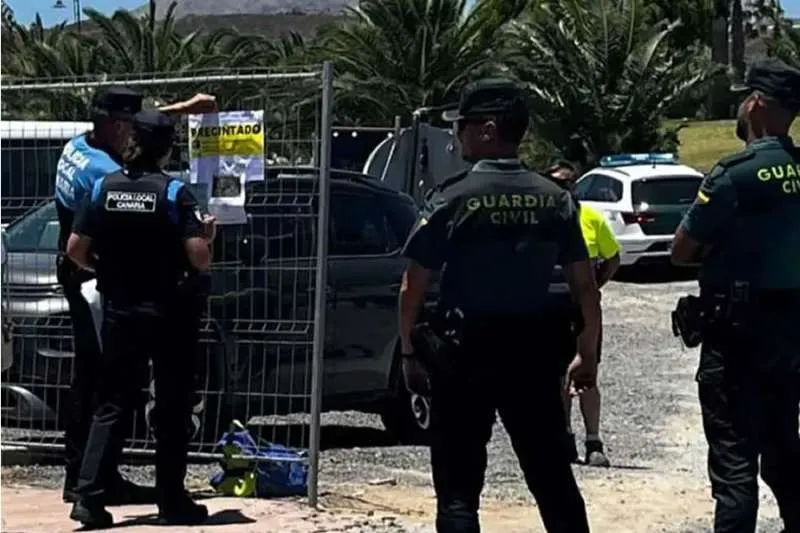 Police have sealed the venue of the Reggaeton Beach Festival in Amarilla Golf
This afternoon (Friday), the Local Police of San Miguel de Abona sealed off the venue and facilities already set up at Amarilla Golf, where the Reggaeton Beach Festival Tenerife would be taking place tomorrow, Saturday 30th July. The Local Police had the support of the Guardia Civil to avoid any disturbance or problems of public order from the promoters.
The agents didn't close the access in its entirety so that the equipment and facilities that were practically finished being installed can be removed by their respective owners.
The promoters who have organized the concert with a line up of national and internal artists including Anuel AA and Myke Towers, have been warned that breaking the police seal is a criminal offense and carries a hefty fine.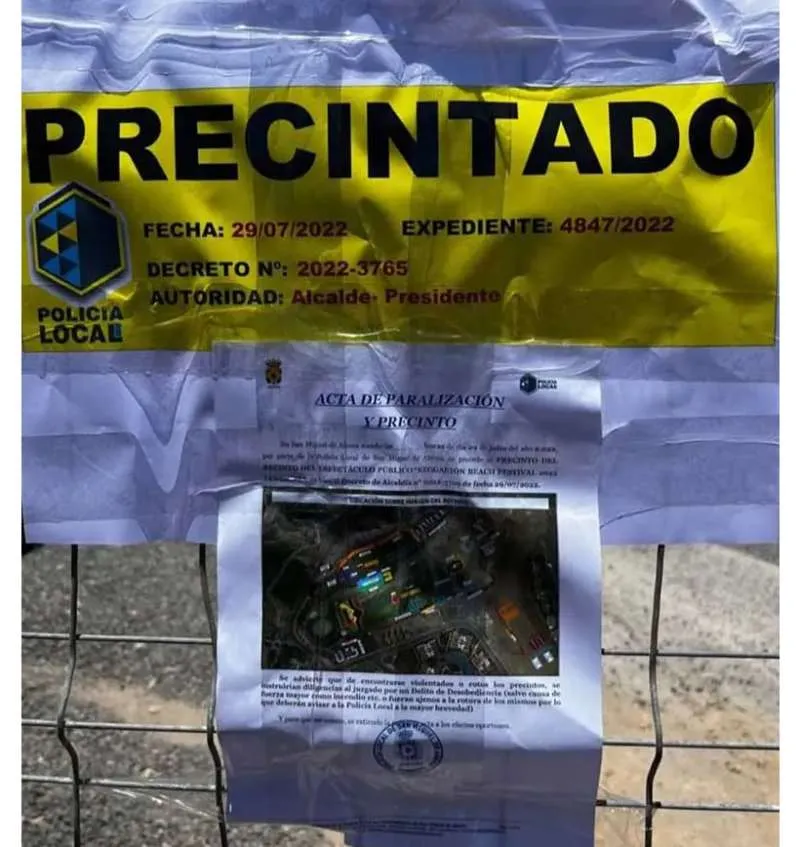 This morning the San Miguel Town Hall met with the organizers in the hope that they could correct the errors in their security and safety report, but it has not been possible at the eleventh hour.
According to a press release, the event has been refused because of a lack of security guarantees at the concert, and several technical reports were also needed which they don't have.
For this reason, the Reggaetón Beach Festival in Tenerife has been suspended, an event in which the attendance of some 20,000 people was anticipated with almost all the tickets having been sold.
Among the documents that were needed was a mandatory certificate issued by the State Aviation Safety Agency (AESA), who are in charge of civil aviation, due to the fact that the location is close to the airport and under the flight path.
The promoters have been warned that the development of activity without the prior corresponding license, or without having made the prior communication, or responsible declaration when required, is considered a very serious infraction, and may be sanctioned, with a fine between 15,000 to 30,000 euros, in accordance with Law 7/2011, of April 5, on classified activities and public shows and other complementary administrative measures.
Other articles that may interest you...