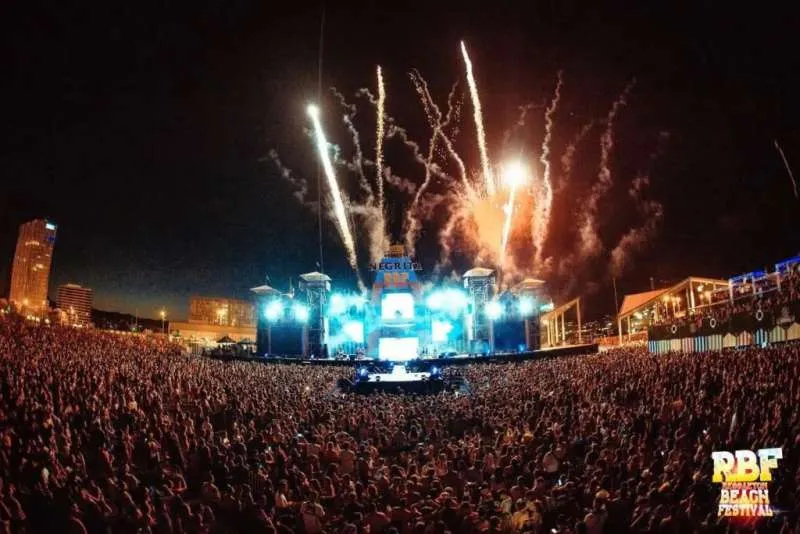 Confusion over whether Reggaeton Beach Festival Tenerife is happening or not
The organizers of the Reggaeton Beach Festival Tenerife assure that the event "is not cancelled" even though the mayor of San Miguel, Arturo González, has confirmed that it has still not been authorised for security reasons to take place tomorrow (Saturday) on Amarilla Golf for an expected 20,000 people.
The San Miguel Council have issued a press release confirming that the company promoting the festival has informed them of its willingness to present new documentation this morning to, supposedly, correct the shortfalls that have led the City Council to make the decision to not authorize the concert to go ahead.
"If they present the documentation, our technicians and legal services will examine it and a decision will be made that is subject to compliance with all the requirements needed for an event of these characteristics," the mayor said.
Lot García, first deputy mayor, stated that the file presented by the company promoting the show has four negative technical reports, and revealed that some of the deficiencies affect the facilities and electricity. In addition, they don't have an 'aeronautical certainty certification' which is issued by the State Aviation Safety Agency (AESA), given the proximity of the event to the airport and being below the flight path.
For their part, the official Instagram account of the Reggaeton Beach Festival indicated yesterday afternoon that "it is working together with the City Council of San Miguel de Abona to guarantee the success of the festival."
Today, Friday, the final decision will be known. At the moment, the only certainty is that in the absence of reviewing the new documentation, the festival does not have official authorisation.
Other articles that may interest you...