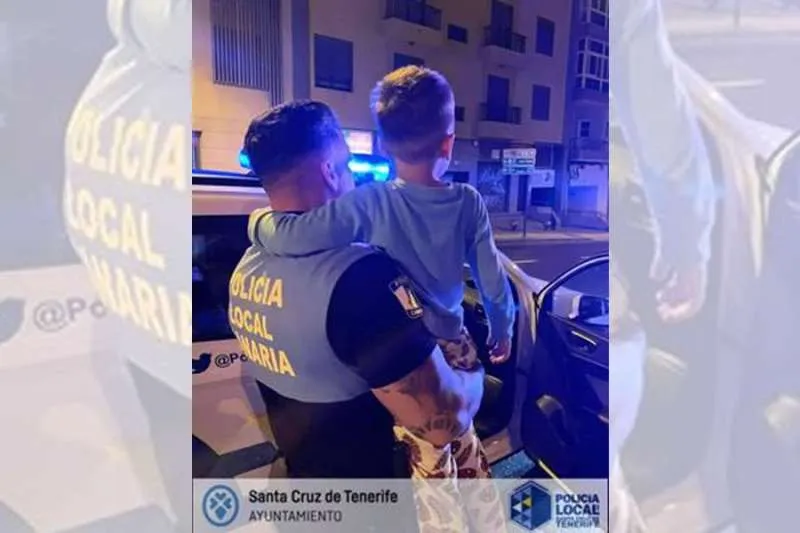 6-year-old child found wandering streets of Tenerife while his mother was out partying
The Local Police in Santa Cruz de Tenerife, have reported that they found a six-year-old boy wandering alone along the Avenida San Sebastián by the CDT football stadium in the early hours of Sunday morning, barefoot and only wearing pyjamas.
According to the official press release, a taxi driver notified police about the boy, and waited with him until officers arrived. After talking to the young boy, they were able to determine where he lived, so took him home.
When they got to his house, they found the doors were wide open and a man asleep in one of the rooms, who they woke and could see that he was under the influence of alcohol, who had no relation to the child and stated that he did not know the whereabouts of the boy's mother, although he confirmed that they both lived there.
The man gave the police the mother's mobile number and they tried to contact her, but she didn't answer her phone. However, thanks to the steps taken by the police Communications Room, they managed to contact the boy's father who went straight over and collected him from the police.
Later that night, the mother finally answered her phone to the police as she was leaving a nightclub in Santa Cruz town centre, who told her what had happened and what will happen next.
A police report about the incident has been sent to the Juvenile Prosecutor's Office, and the boy's mother, who had custody of him that day is now required to go to the police station to explain the situation.
Other articles that may interest you...