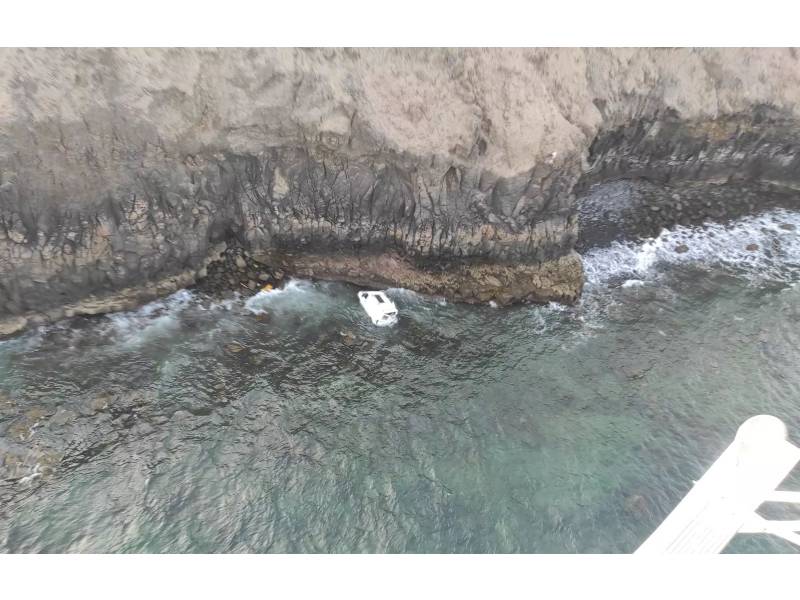 A woman is injured when her car rolls off a cliff and falls 100ft into the sea
A woman had to be rescued yesterday afternoon (Wednesday) after her vehicle rolled off a cliff not far from the Salinas del Carmen, on the east coast of Fuerteventura just south of Caleta del Fuste, falling over 100 feet into the sea with her inside it.
No details of the woman involved have been released at the moment, apart from the fact that she only suffered moderate injuries in the accident, and was transferred to the General Hospital of Fuerteventura in Puerto del Rosario after being assessed by paramedics at the scene.
The Emergency and Security Coordination Center (CECOES) received an alert at approximately 4pm yesterday afternoon which reported that a vehicle was in the sea at the base of a cliff, in the area mentioned above, so they immediately activated the necessary emergency resources.
Fuerteventura Emergency firefighters rescued the victim and transferred her to a SUC ambulance who provided initial assistance to her, and then transferred her to hospital where she is in a stable condition. Police are investigating the cause of the accident.
Other articles that may interest you...