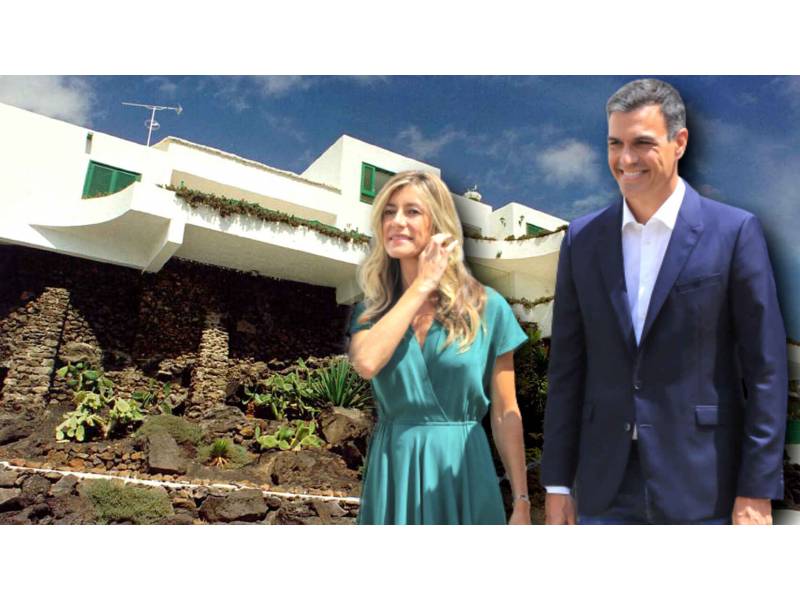 Lanzarote prepares for the Prime Minister to arrive with his family on holiday
Lanzarote is preparing for the arrival of the prime minister of Spain, Pedro Sanchez, as along with his wife, Begoña Gómez, and their daughters, they are returning to the island for their annual holidays for the second year running, staying at the Royal Residence of La Mareta, located in Costa Teguise.
The prime minister is expected to arrive with his family today following his meeting with King Felipe VI in the summer office of the Marivent Palace, and after the meeting with the monarch, he is scheduled to travel to Lanzarote.
In principle, Pedro Sánchez does not have any formal ceremonies planned with the island's authorities or with the Canary Islands Government, although it is true that it is not ruled out that over the next few days the Cabildo of Lanzarote may announce a welcome event or something related to the pandemic.
Last year Sánchez held a meeting with the authorities of the islands, among them, the President of the Canary Islands Government, Ángel Víctor Torres, the Government delegate, Anselmo Pestana and the Minister of Health, Carolina Darias.
Days of preparations and increased security:
In the last few days, there has been movement in the residence of La Mareta, with maintenance and painting being carried out to make sure that the villa is in top condition for Spain's leader.
Police surveillance in the surroundings of La Mareta has also been reinforced. In principle, Pedro Sánchez will be in Lanzarote, according to sources from the Presidency of the Government until August 21st, however, other sources suggest that his stay could be shortened on the island until the 11th and will then go to the Coto de Doñana national park in the south of Spain for the rest of his holiday.
Other articles that may interest you...