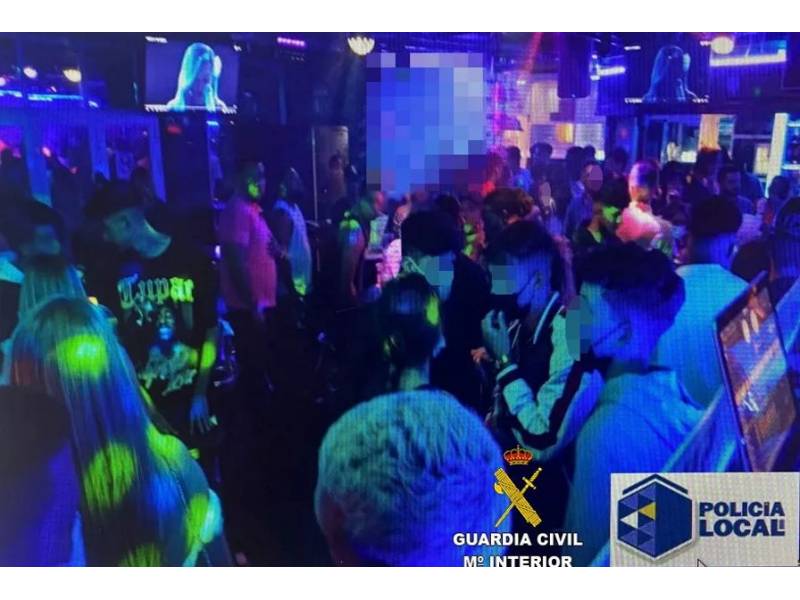 Lanzarote nightclub denounced for excess capacity, dancing, and no masks
The Guardia Civil has denounced a nightlife venue in the Papagayo shopping centre in Playa Blanca for failing to comply with prevention and containment measures against Covid. Nightlife is allowed to open in Level 1, which Lanzaorte is in until Monday, but there are strict rules to follow which this venue blatantly ignored.
The Guardia Civil of Yaiza went to the venue with the Local Police to make a general inspection as venues have only just been allowed to reopen, after a Resolution on June 10th of the Presidency of the Canary Islands Government that approved the update of prevention measures to face the health crisis caused by COVID-19, once Phase III has been overcome of the Plan for the transition to a new normal, after the end of the state of alarm.
This Resolution establishes that nightlife establishments must comply with the usual measures of distancing, use of masks indoors, hand sanitising, but also must comply with:
- Indoor consumption allows a maximum of 4 people per table.
- The mask must be worn correctly covering the nose and mouth, except when drinking drinks.
- Drinks must be consumed at a table, with all customers seated.
- Clients cannot occupy a table without being shown to it by the establishment staff, after cleaning and disinfecting it.
- Dancing is not allowed, so the dance floor must be sealed or occupied by tables and chairs.
The Police visited this venue in the Papagayo shopping centre which wasn't following any of these measures, and was exceeding interior capacity on July 11th, 18th and 22nd, and on two occasions cleared the venue to properly accommodate the allowed capacity and the correct anti-Covid regulations. Due to the fact that the venue has repeatedly ignored, or not controlled the public, for these measures, they have now been denounced and face a fine of between 60,001 and 600,000 euros or a very serious infraction, and possible closure.
Other articles that may interest you...