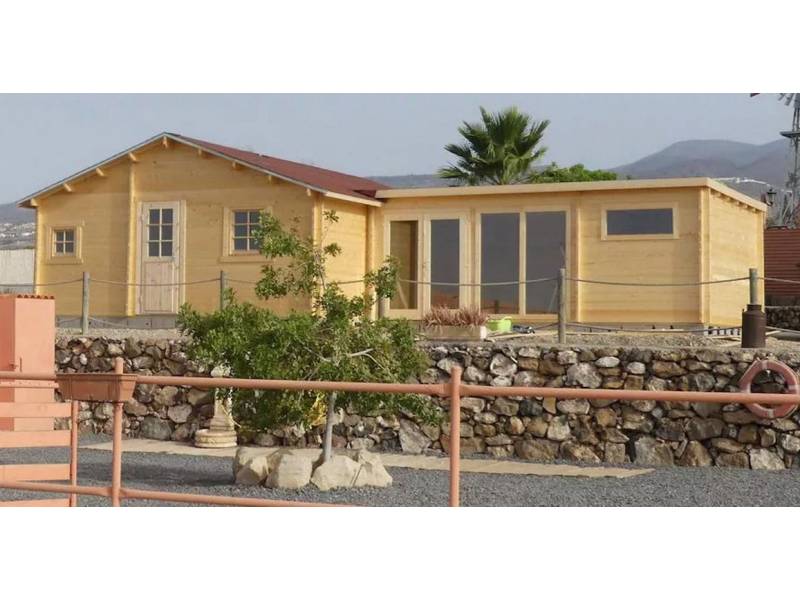 The Government buys the first 30 homes for victims of the volcano in La Palma
The Canary Islands Government has acquired the first 30 prefabricated wooden houses out of a total of 200 that it plans to buy to provide a temporary housing solution to families who have lost their homes to the lava of the eruption in La Palma.
The Minister of Public Works, Transport and Housing for the Canary Islands, Sebastián Franquis, announced yesterday in Parliament that the regional Government has already acquired these first 30 wooden modular homes, to face the housing emergency on the island.
The acquisition of this first batch has been carried out through the Canarian Housing Institute (ICAVI) after reaching an agreement with a company that specializes in this type of housing, and after examining the proposals received from dozens of companies in the sector.
The first piece of land is already available for installation of the houses, which has been donated by the El Paso City Council to the Ministry of Public Works, Transport and Housing to help find a quick solution for the affected families.
These houses, made of Nordic pine, have a constructed area of ​​74 square metres, with three bedrooms, a living room, kitchen/dining room, and bathroom. All are finished with thermal insulation, plasterboard and laminated parquet flooring.
Franquis stressed to the parliamentary committee that as other municipalities provide more land, more of these homes will be constructed. He also confirmed that the first phase of moving people to new temporary homes is underway, which will see people move from hotels and homes of friends and family to prefabricated homes and flats, which will take three or four months to complete.
For this first phase, the Ministry has already acquired the first lot of 18 flats, the purchase of which was finalised before a notary earlier this week. These brick homes are located in the municipalities of Tazacorte and Fuencaliente at a cost of 1.1 million euros.
The last or third phase will be when victims move into their new permanent homes, which Franquis explained, "will take four years, which all interested parties are already aware of."