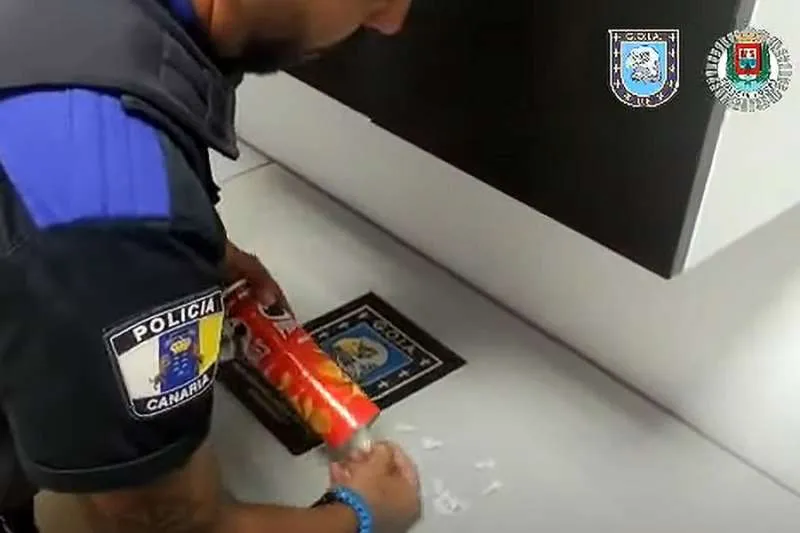 VIDEO: Police find cocaine hidden inside a Pringles can in Las Palmas
The Local Police have arrested a man in Las Palmas de Gran Canaria for drug trafficking after finding cocaine hidden inside the false bottom of a Pringles can.
The container had been cleverly modified and had a double bottom where the man had hidden the narcotic substances so as not to be detected.
However, as you can see in the video, officers made a surprising discovery and found several grams of cocaine in individual wrappers, prepared for sale, in the can.
The man has been arrested and is in the custody of the judicial authorities awaiting trial.