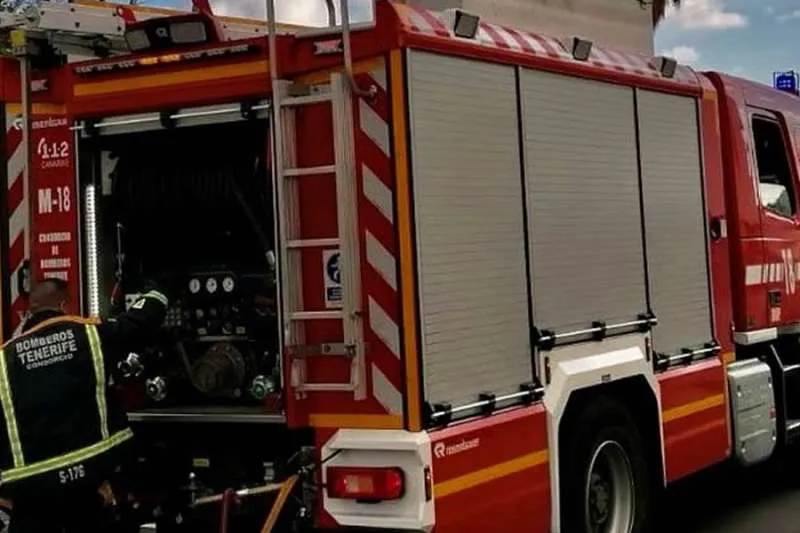 Two injured in a head on collision in Arona in the south of Tenerife
A 44 and a 53-year-old man have been injured after a head-on collision yesterday afternoon (Sunday), on the TF-66 in the El Fraile area of Arona in the south of Tenerife, as reported by the Emergency Services Coordination Centre (CECOES).
The incident occurred around 4:10pm and police, ambulances, and the fire brigade were sent to the scene of the accident by CECOES as they were informed that one of the drivers was trapped in his car.
When they arrived they assessed the severity of the accident before cautiously cutting free the person who was trapped, who was then treated by SUC paramedics at the site.
Fortunately the 44-year-old only had mild injuries, but the 53-year-old was in a serious condition, but both were taken to Hospiten Sur and Candelaria University Hospital accordingly for further treatment.
WHAT TO DO IF YOU WITNESS AN ACCIDENT:
The General Directorate of Traffic and the emergency services have issued some guidelines if you are the first person at the scene of an accident, because the first few minutes before the rescue services arrive are vital.
They say that the most important thing that civilians can do is report accurately what has happened and where it has happened. Never assume that someone else has called 112, call them.
With the correct information the emergency services can act more efficiently and save more lives.
Other articles that may interest you...