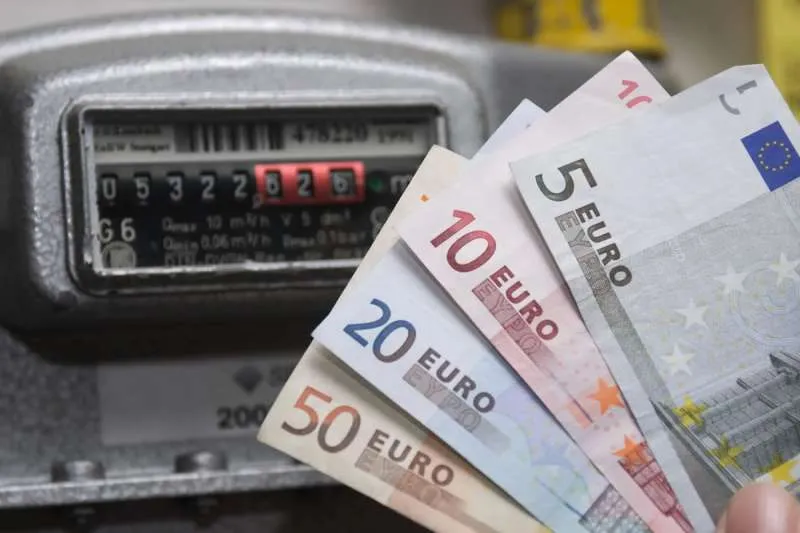 The price of electricity in Spain will drop to the lowest level of the year this Saturday
The average price of electricity for regulated rate customers linked to the wholesale market, has been forecast to plummet today (Saturday) by 51.1% compared to yesterday, to 55.98 euros per megawatt hour (MWh), its lowest level in 2022.
In the auction, the average price of energy in the wholesale market, the so-called 'pool', will stand at 67.38 euros/MWh today. The highest price will be registered tonight between 9pm and 10pm at 123 euros/MWh, while the minimum for the day will drop to just 22 euros/MWh between 1 and 2pm according to provisional data from the Iberian Market Operator of Energy (OMIE).
To this 'pool' price is added the compensation to the gas companies that must be paid by consumers who are beneficiaries of the measure, consumers of the regulated tariff (PVPC) or those who, despite being in the free market, have an indexed rate, which for this Saturday, for the fourth consecutive day, will show a negative balance with -11.4 euros/MWh.
This drop in this price is mainly due to the generation of a greater amount of renewable energies, especially wind power, as well as the drop in demand due to the weekend, and the levels of gas prices in the Spanish market, which was trading below 53 euros/MWh yesterday.
55.98 euros/MWh represents the lowest price since the Iberian mechanism came into force on June 15th, and the lowest price for regulated rate customers linked to the wholesale market since 20th June 2021, when the 'pool' was 52.63 euros/MWh.
In the absence of the 'Iberian exception' mechanism to cap the price of gas for electricity generation, the price of electricity in Spain would be around 91.42 euros/MWh on average, which is around 35.4 euros/MWh more than with the compensation for customers of the regulated rate, meaning they will pay 38.76% less on average.
The 'Iberian mechanism' limits the price of gas for electricity generation to an average of 48.8 euros per MWh for a period of twelve months, covering next winter, the season when energy prices are more expensive.
Price of electricity has fallen by 22.7% so far in November:
In the first 17 days of November, the average daily price for regulated rate customers linked to the wholesale market, including the adjustment for the gas cap mechanism (6.02 euros/MWh), stood at 126.02 euros/MWh, which represents a decrease of 22.73% compared to the price in October and 34% compared to a year ago, according to data from Grupo ASE.