The Maspalomas Parade attracts a record breaking 350,000 people
More than 350,000 people gathered this weekend in San Bartolomé de Tirajana to celebrate the Great Parade of the Maspalomas International Carnival in Gran Canaria, which is the highest number of people recorded in the history of the festival.
More than 100 floats made up the procession, which the mayoress of the municipality, Concepción Narváez, said, "exceeded all forecasts in terms of the public's attendance" on a baking hot day where everyone had an amazing time in an amazing atmosphere.
The Great Parade started at 5:00pm and for five hours it filled the streets with tens of thousands of masks along the route of just over seven kilometres in length.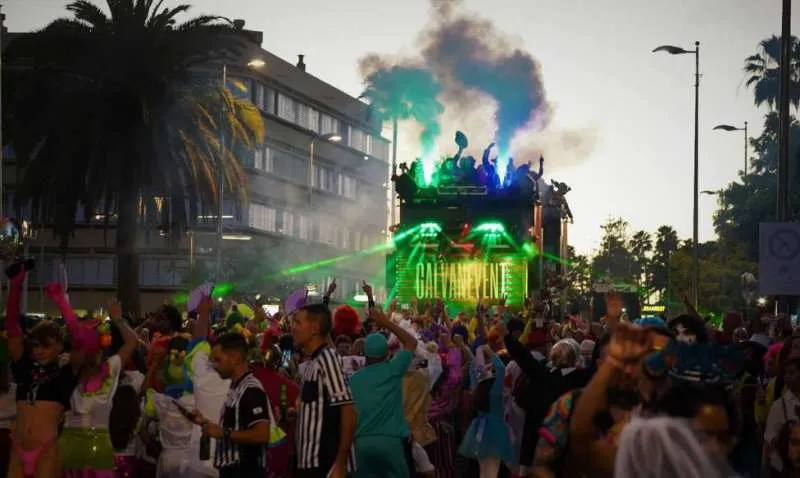 Since the early hours of Saturday afternoon on Avenida de la Unión Europea, on a route along Avenida de Italia, the parade celebrated the big day of its festivities together with the winners of the Drag Queen galas, Gran Sama, the Carnival Queen, and Children's Kingdom.
The party brought together residents, visitors from all over the island, and thousands of tourists who attended a parade that had two hundred security, emergency and health personnel ensuring everyone enjoyed it safely, highlights the City Council.
The second part of the Parade culminated with the last great crowd of this year's event, before the burning of the Sardine that put an end to a massive party that returned to the streets for the first time without restrictions after three years of the pandemic.