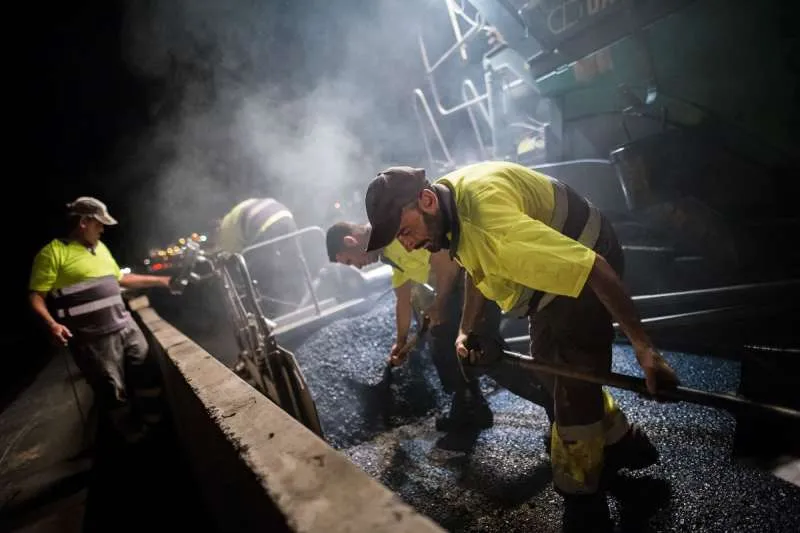 TF-1 roadworks hit main junctions for Las Americas and Los Cristianos this week
The resurfacing work of the TF-1 motorway in the south starts again tonight (Monday), not Sunday as usual because of today's bank holiday, and will affect the main junctions of Los Cristianos, Playa de Las Américas, and Costa Adeje.
Having completed the resurfacing of the actual carriageway in these areas, they are now doing the junctions and slip roads, and as always the work is taking place overnight from 10:00pm to 6:00am to minimise the impact on traffic, with several diversions in place.
This week's schedule and junction closures are as follows:
MONDAY:
Work will be on the north direction slip roads of junctions 69 (Valle San Lorenzo, Guaza, and Las Galletas), and 76 (Torviscas) with diversions in place to join the motorway from these junctions, although exits will be in use.
TUESDAY AND WEDNESDAY:
Continued work on junction 76 (Torviscas) due to its size, plus junctions 72 (Los Cristianos) and 73 (Playa de Las Américas). These will cause late-night traffic problems around Siam Mall and for people wanting to get from Arona to Adeje as they will have to use 'back' roads or go to the next junction to come back on the TF-1.
THURSDAY:
Work will continue on junction 73 meaning that drivers who want to access Playa de Las Américas, will have to do so at junction 74 (San Eugenio).
Other articles that may interest you...