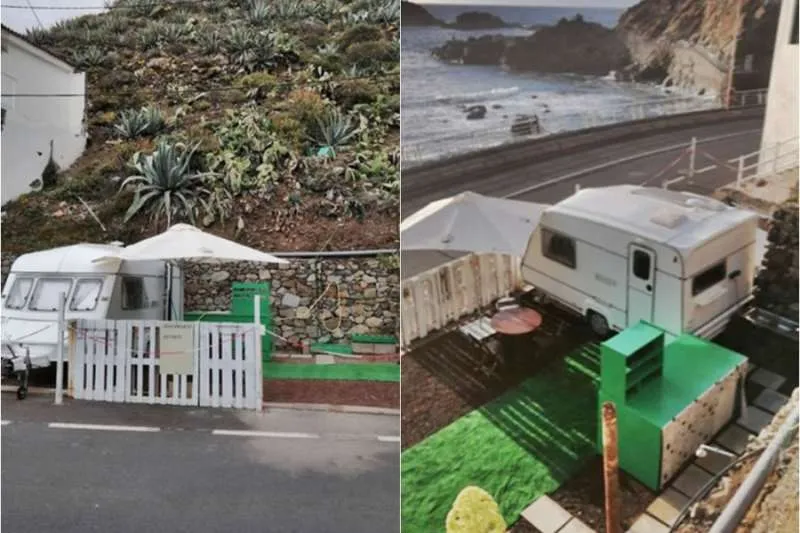 Studio offered for rent at 400 euros per month is a caravan by the side of the road
An advert for a studio apartment available for long-term rent on Spanish website, MilAnuncios, has caused a stir because it is actually a caravan parked in a small parking lot by the side of the road in Anaga in Tenerife, with a 'garden area' fenced off with pallets and a bit of astroturf.
The landlord is asking for 400 euros a month to live here, a figure justified by the views: "overlooking the beach in Anaga". This is the unfortunate and strange image that has become viral on social media, highlighting the tragic situation of the rental market in the Canary Islands.
According to the advertisement, the studio has "parking and a terrace" and "you only have to cross the road to be on some of the best beaches in Tenerife: Roque de las Bodegas, Almáciga and Benijo".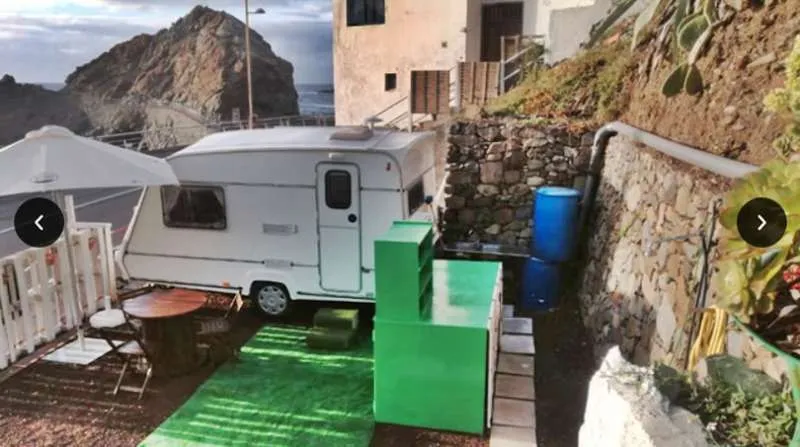 Rental prices increased by 2.7% in May in the Canary Islands compared to the previous month, reaching an average of 11 euros per square metre, according to the latest Idealista price report made public on Friday. The report shows that in the last year they have grown by 10.7%.
With this rise in prices, making it more difficult everyday to find affordable accommodation, maybe it is not strange to find offers like sleeping in a caravan in Anaga for 400 euros!
Other articles that may interest you...