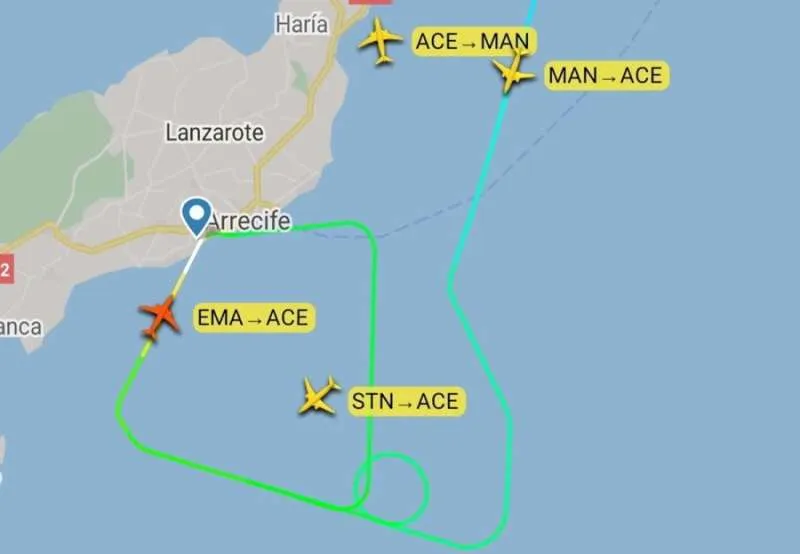 Some UK flights to the Canary Islands have been affected by the Calima
This afternoon (Sunday), the first reports have come in regarding flights affected by the calima, specifically in Lanzarote, as as reported by the Air Controllers on their Twitter account.
Two Jet2 planes from East Midlands and Manchester have had to circle out at sea before making their final approach to the Arrecife airport, to ensure safety due to reduced visibility because of the intensity of the suspended dust.
After delays due to poor visibility yesterday, this morning started off well at all airports across the islands, but as expected it has worsened during this afternoon due to a new wave of sand being blown in from the Sahara.
There are also extended weather warnings for tomorrow (Monday), when rain and storms are forecast over the over the Islands, which when combined with the haze, causes a dirty, muddy, brown rain.
It should be remembered that yesterday a plane bound for La Palma was forced to return to Tenerife mid-flight due to the calima, since visibility at the La Palma airport was limited to 2,200 metres, and it wasn't deemed safe enough to land.
Other articles that may interest you...