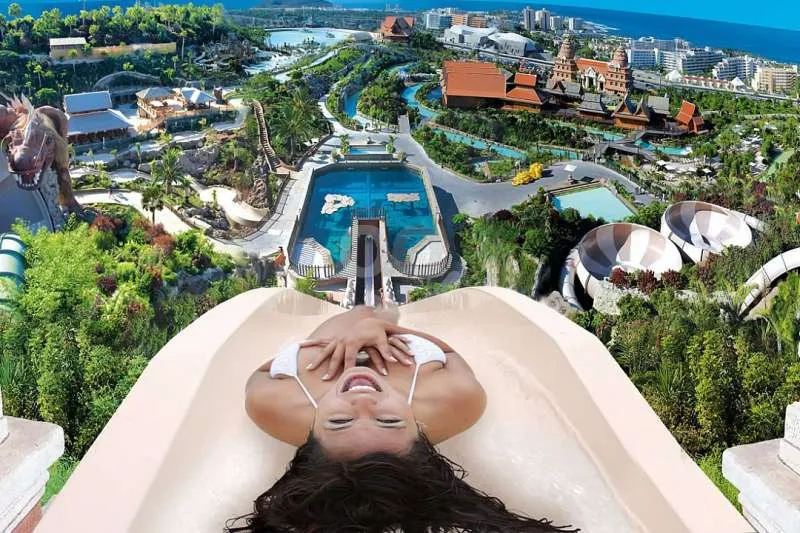 FACUA denounces Siam Park for charging extra to take in your own food and drinks
The consumer protection association FACUA has denounced Loro Parque SA, the company that owns the Siam Park water park in the south of Tenerife, for charging three euros to visitors who want to take their own food and drinks into the park.
They highlight that on Siam Park's website under the section 'Where to eat?', it not only has the parks restaurants listed, but a message saying: "There is a charge of three euros to store your food and drink during your visit to the park, and you can enjoy it exclusively in the designated picnic area",
According to FACUA's press release, by doing this the park is forcing the consumer to deposit their food and drink that they take in, in a specific place on the premises to store it, in addition to "limiting their consumption only to one area."
For these reasons, FACUA has filed a complaint with the General Directorate of Commerce and Consumption of the Canary Islands Government, requesting that they take disciplinary action against Loro Parque SA because they are violating consumer rights.
They say that this "imposition seeks to condition the visitor to not take their own food and drink into the park, which is wrong because their main activity is amusements not hospitality."
FACUA claims that the charge of three euros for the storage of food and drink purchased outside the park "violates article 82 of Royal Legislative Decree 1/2007, of November 16, which approves the consolidated text of the General Law for the Defence of Consumers and Users and other complementary laws, in which it is stated that all stipulations not individually negotiated, and all practices not expressly consented to that, contrary to the requirements of good faith cause, to the detriment of the consumer and user, a significant imbalance of the rights and obligations of the parties arising from the contract."
In addition, article 89 of this same rule explains that 'increases' in price for accessory services, financing, deferrals, surcharges, compensation or penalties that "do not correspond to additional benefits that can be accepted or rejected in each case expressed with due clarity or separation".
As you can see this is a very complicated situation, which has a valid argument from both sides. However, where do you draw the line because in recent weeks the Seville City Council in mainland Spain, has initiated disciplinary proceedings worth 12,000 euros each against the two companies that have organised the Interstellar festival and the Red Hot Chili Peppers concert, for: "preventing or limiting access with food and drink bought outside the venue."
Other articles that may interest you...