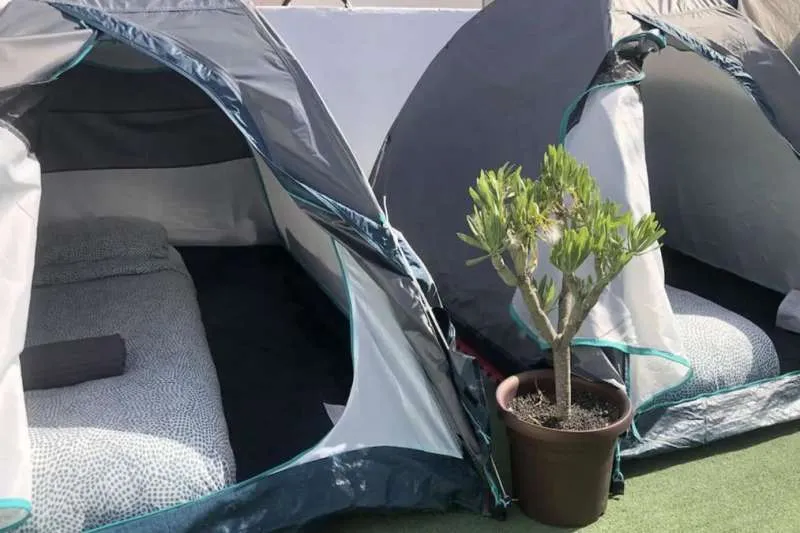 A man sets up tents on his roof terrace in Lanzarote and rents them out on Airbnb
A property owner in Lanzarote has laid Astroturf on his roof terrace, set up four tents, and is renting them out as 'bedrooms' in what he calls an "urban camp" on Airbnb.
According to the listing, guests sleep in a tent on the roof and have access to all areas of the host's house in Arrecife, where they can use the kitchen, bathroom, or even the workplace as if it were a hostel, but can't access his private rooms.
In the characteristics of the accommodation, the owner states that it is available for short or long stays, and reviews from people who have been there, say that the tents are "clean and comfortable", but only suitable for a few days recommending that if someone plans to stay longer, it would be preferable to look for other options.
One review states that: "I only stayed one night and I was cold, if you want more warmth you have to pay five euros for a blanket because in the tent there are only sheets and a thin duvet."
Among the accommodation rules, access to "all areas of the house" is allowed, but "everything must be left clean and tidy after each use" and no smoking is allowed in any of the facilities. In the case of non-compliance, a fine of 500 euros would be received.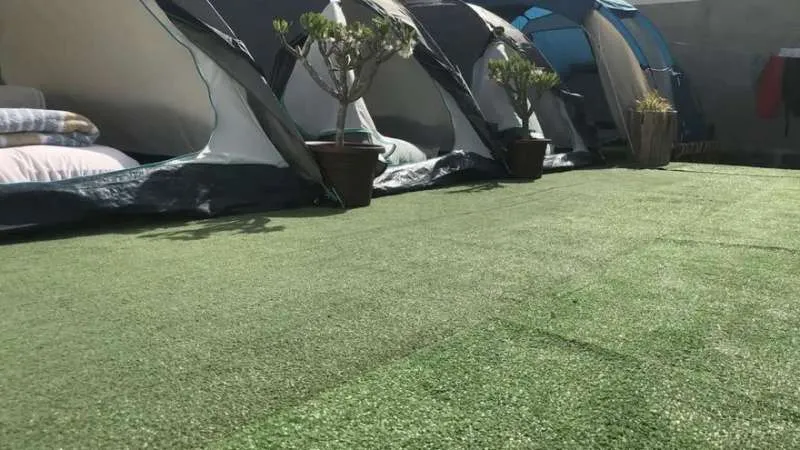 For security, each person is provided with a padlock for their tent, which if lost, users will be charged 50 euros for a replacement.
Likewise, the host reminds visitors that they must bear in mind that if they do not follow the instructions correctly "or they enter the wrong room, bed, or tent, they will be penalized 35 euros for the inconvenience caused."
The question we're being asked is… is this legal?
Other articles that may interest you...