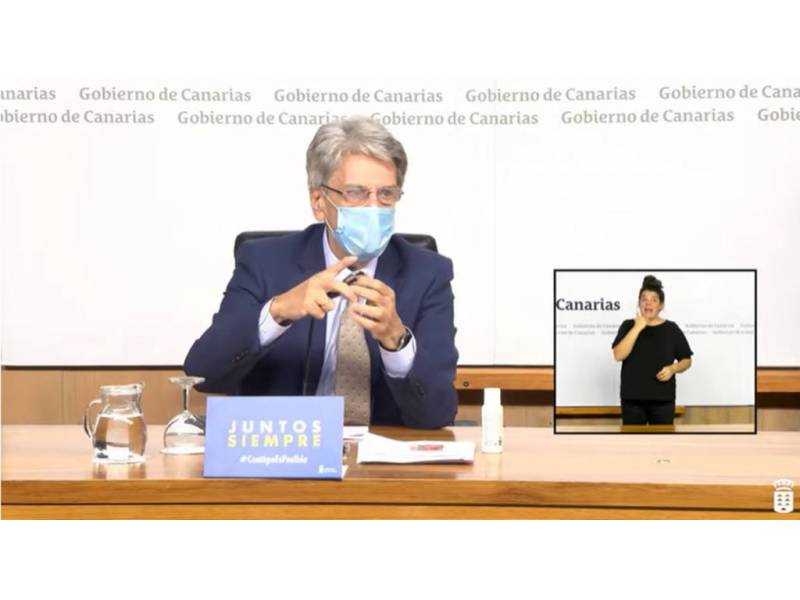 Tenerife and Lanzarote remain at alert Level 2 restrictions due to Covid
The spokesman for the Government of the Canary Islands, Julio Pérez, gave a press conference after today's Governing Council meeting in Santa Cruz de Tenerife, regarding the latest decisions taken by the regional executive to contain the advance of the pandemic in the Islands, in particular on vaccination and alert Levels of the islands.
He confirmed that all islands are staying at the same levels, meaning that:
Level 1: Gran Canaria, Fuerteventura, La Palma, La Gomera, El Hierro.
Level 2: Tenerife, Lanzarote (incl La Graciosa.)
Closing times of hospitality businesses stays at midnight with no curfew in place in both levels, and restaurants must collect clients' details if eating inside the venue.
In Level 1, interior capacity is 75% with a maximum of 6 per table and 4 at the bar, and exterior is 100% with 2 metre spacing between chairs at adjacent tables.
Other articles that may interest you...
In Level 2, interior capacity is 50% with a maximum of 4 per table and 2 at the bar, and exterior is 750% with 2 metre spacing between chairs at adjacent tables.
Rules for wearing masks are the same as before and must be worn in all public places, indoors or outdoors, no smoking rules stay the same, as does the maximum of 6 people meeting at someone's house.
Julio Perez did say however, that some rules may change next week with the implementation of agreements by the Inter-territorial Health Council for the summer.