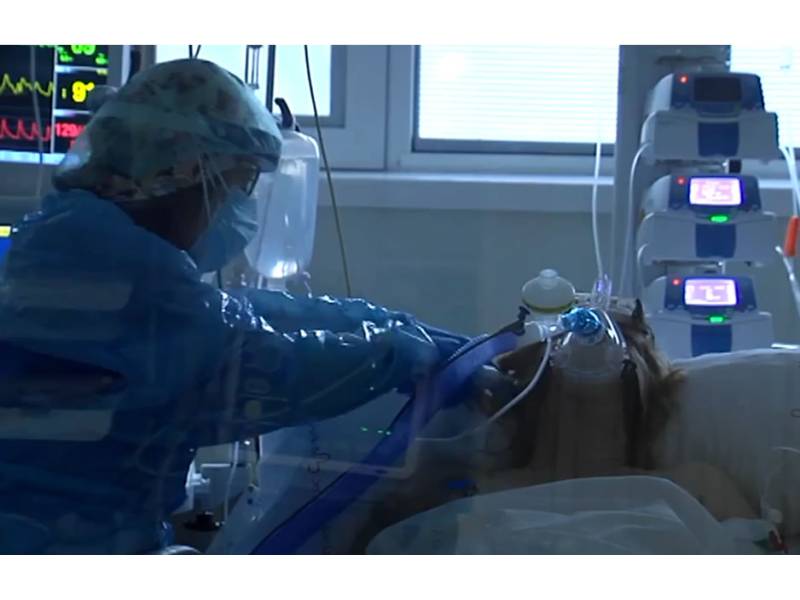 Over 200, 000 people have had Covid in the Canaries and 1,224 have died
The latest data from the Ministry of Health reports 6,769 new cases of coronavirus today, meaning that 201,899 people have now had Covid in the Canary Islands. There are currently 75,716 active cases with 513 people in wards, and 70 in ICU. So far 1,224 people have died with Covid, with another four in Tenerife, one in Gran Canaria, and one in Lanzarote in the last 24 hours.
Of the new cases today, Tenerife continues to be the most infected with 3,431 new cases followed by Gran Canaria with 2,123. After these comes Lanzarote with 536 new infections and Fuerteventura with 309. The island with the highest incidence, La Palma, has another 305 infections, and La Gomera and El Hierro have 37 and 28 respectively.
Hospitals can't cope with the amount of Covid patients:
Covid patients are now occupying 19 wards in hospitals in Tenerife and Gran Canaria as the numbers of admissions continue to rise. There are twelve in Tenerife, six each at the La Candelaria hospital and the HUC (University Hospital of the Canary Islands), and seven in Gran Canaria, three floors at Dr Negrin Hospital, and four at the Insular-Maternal hospital complex (CHUIMI).
In both hospitals, the situation is critical because they cannot cope with the number of admissions of Covid patients, and in fact, they no longer have enough beds to meet the demand of the Insular Emergency service.
The medical director of CHUIMI, Mercedes Prieto, said that "the difficulties are not only of space but also of personnel - at the moment 223 professionals from this hospital alone are on sick leave due to Covid."
Over 40s can now get booster jab without an appointment:
The SCS has begun the vaccination, without prior appointment, of the booster dose of COVID-19 vaccines to people between the ages of 40 and 49, that is, those born between 1972 and 1981.
This means that anyone over 40 can go for their booster dose, as long as it is six months after their last inoculation whether they had two doses of Pfizer or Moderna, or one of AstraZeneca and one from Pfizer. In the case of having been vaccinated with the Janssen single-dose vaccine or with the two doses of AstraZeneca, it is only necessary to wait until three months after the last one.
Data for Wednesday 12th January 2022:
(updates are against yesterday's figures)
New cases: 6,769
Tenerife: 3,431
Gran Canaria: 2,123
Lanzarote: 536
Fuerteventura: 309
La Palma: 305
La Gomera: 37
El Hierro: 28
Current Incidence rate (IA7): 1,420.21
(Cases last 7 days: 30,904)
La Palma: 1,713.44
Lanzarote: 1,572.41
El Hierro: 1,498.16
Tenerife: 1,511.19
Fuerteventura: 1,378.91
Gran Canaria: 1,279.34
La Gomera: 1,047.14
Current Incidence rate (IA14): 2,629.56
(Cases last 14 days: 56,763)
La Palma: 3,241.15
Lanzarote: 2,983.08
Tenerife: 2,859.24
El Hierro: 2,547.77
Gran Canaria: 2,342.20
Fuerteventura: 2,183.21
La Gomera: 1,743.70
General:
Covid patients in hospital: 513 (+25)
Covid patients in ICU: 70 (+2)
Home isolation: 75,133
R number: 0.95 (needs to be below 1)
PCR test positivity rate: 42.88% (should be below 4.5%)

Vaccination:
Total administered: 3,921,220
Fully vaccinated: 1,697,050 people (80.90%)
One dose: 1,797,749 people (85.70%)
Children aged 5-11: 54,167 (39.56%)
Booster doses: 564,952

Deaths last 24 hours: 6
Tenerife: 4 (672)
Gran Canaria: 1 (422)
Lanzarote: 1 (58)
Total deaths: 1,224

Medical Discharges in last 24 hours: 1,906
Tenerife: 719
Gran Canaria: 568
Fuerteventura: 285
Lanzarote: 181
La Palma: 147
La Gomera: 5
El Hierro: 5

Total Active cases per island:
Total: 75,716
Tenerife: 38,281 (+2,708)
Gran Canaria: 26,127 (+1,554)
Lanzarote: 5,171 (+354)
Fuerteventura: 4,098 (+238)
La Palma: 1,638 (+20)
La Gomera: 255 (-5)
El Hierro: 146 (-12)


Municipalities with most active cases in each island:
18,933 in Las Palmas (Gran Canaria)
16,206 in Santa Cruz (Tenerife)
7,379 in La Laguna (Tenerife)
3,214 in Arrecife (Lanzarote)
2,190 in Telde (Gran Canaria)
1,868 in Puerto del Rosario (Fuerteventura)
1,622 in Arona (Tenerife)
1,491 in Granadilla de Abona (Tenerife)
1,414 in Adeje (Tenerife)
1,204 in Puerto de La Cruz (Tenerife)
1,036 in San Bartolomé de Tirajana (Gran Canaria)
933 in La Oliva (Fuerteventura)
883 in Santa Lucia de Tirajana (Gran Canaria)
580 in Guia de Isora (Tenerife)
322 in San Miguel de Abona (Tenerife)
296 in Mogán (Gran Canaria)
139 in Santiago del Teide (Tenerife)
(Please note this is not all municipalities, it represents the most infected and tourist areas)