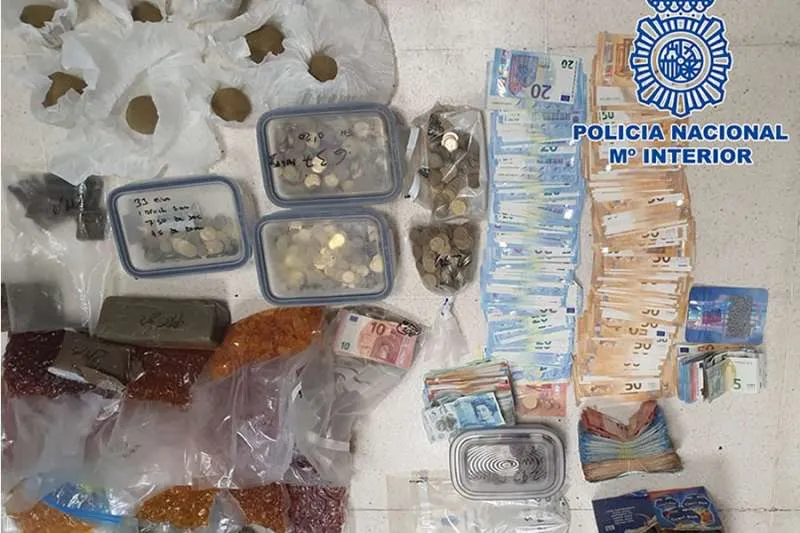 VIDEO: Two British drug dealers arrested in the south of Tenerife
The National Police have arrested two British residents of Tenerife, who were fraudulently selling narcotics under the guise of a cannabis club they run in Adeje, that they manufactured at home in the Los Cristianos area.
Police became aware of the illegal activity during surveillance work being carried out as part of the control of crimes against public health and drug use, and were able to link the two men from the club in Adeje to a residential address in Los Cristianos.
After obtaining a warrant, police searched the cannabis club and the residential property which resulted in the arrest of two 24-year-old British citizens, who had a plantation at their home of 85 marijuana plants being grown in a hydroponics tent, 4.5kg of hashish, 5.4kg of marijuana already prepared for sale and distribution, as well as tools and materials for the manufacture and preparation of other products, such as oils and resins and sweets impregnated with THC, the active ingredient in cannabis.
During the search, they also seized 31,000 euros in cash, a 125cc motorcycle, and a car, as well as other assets obtained from the illegal activity.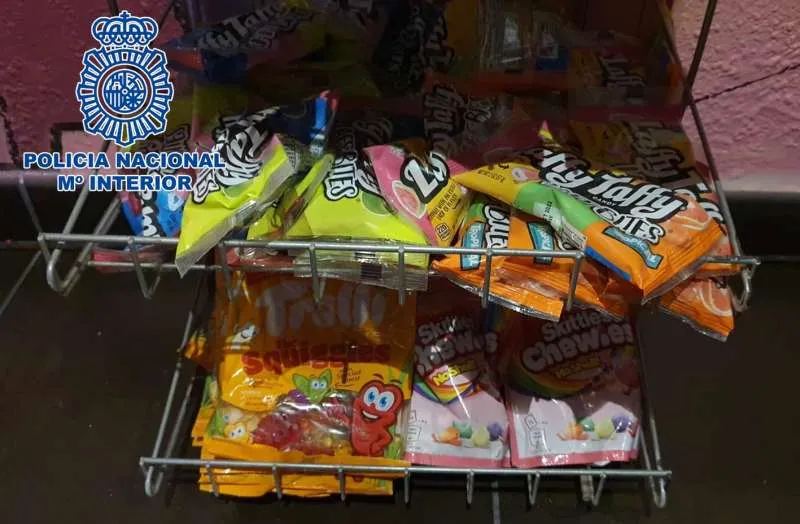 The operation was carried out by officials of the Local Judicial Police Brigade of the South of Tenerife in Adeje, who had the participation of the Local Citizen Security Brigade in the entry and registration devices. The detainees were placed at the disposal of the competent judicial authority awaiting trial.