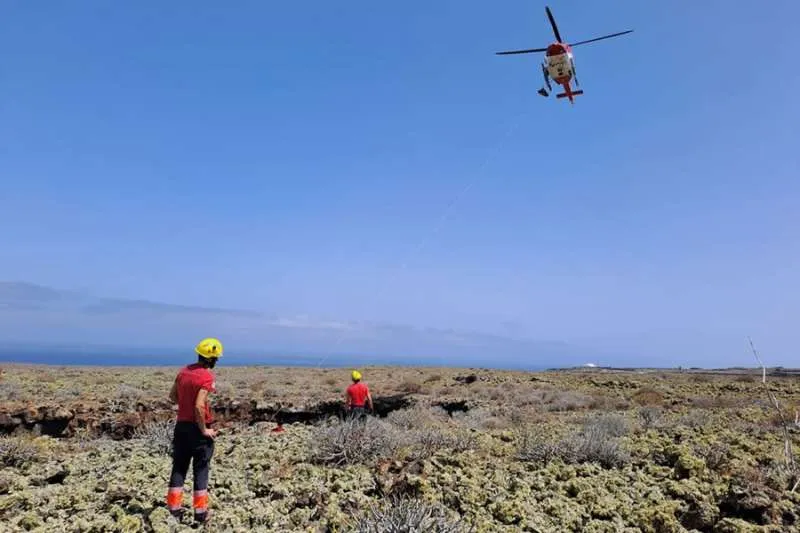 VIDEO: Seriously injured teenager rescued from cave by helicopter
A helicopter from the Emergency and Rescue Group (GES) rescued a teenager yesterday afternoon (Tuesday) at 1:30pm, who had suffered a fall in the Las Coronas cave, a hard-to-reach location in the municipality of Haría in Lanzarote, as reported by CECOES.
The victim, a 13-year-old boy, couldn't walk after the fall as he had broken his leg, so a helicopter was called in to retrieve him due to the challenging terrain. Once there, the crew airlifted him onto the helicopter and flew him to a helipad in Arrecife where an ambulance and medical team were waiting.
After assessing him, they confirmed that he had a serious lower limb fracture so transferred him to the Molina Orosa Hospital in Arrecife where he is being treated.
The rescue of the teenage boy from the cave was a joint effort by the fire brigade, who were first on the scene and requested the helicopter, Proteccion Civil, and the Local Police of Haría, coordinated by CECOES with the Canary Islands Emergency Services (SUC) medical teams and GES helicopter crew.
Other articles that may interest you...