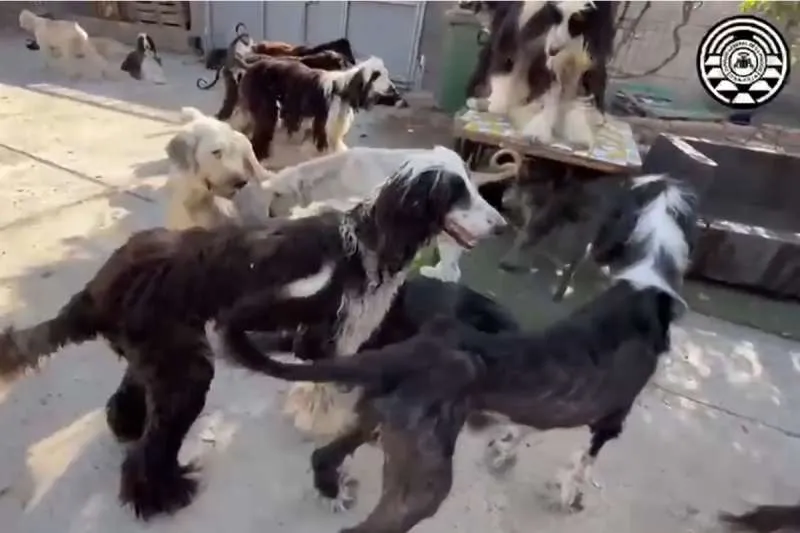 VIDEO: Police raid illegal animal breeding operation in the south of Tenerife
The Canary Islands Police have conducted a precautionary intervention at an illegal animal breeding facility in the southeast of Tenerife, where they rescued 54 dogs and 11 cats. Two people are currently under investigation accused of animal abandonment and cruelty.
According to the Environmental Department of the Canary Islands Police, the individuals being investigated were using the animals for breeding and then selling the offspring in mainland Spain and other parts of Europe. Many of the breeds involved have high market value, including Sphynx cats and Afghan Hounds.
However, the breeding facility was being run without any legal authorisation, and the animals exhibited serious signs of malnutrition, had diseases such as leishmaniasis, and bodily injuries, plus they lacked any proper identification or vaccination.
WARNING:
This video has some potentially upsetting images for animal lovers.
The police reported that the facility's conditions were unsanitary and did not meet the requirements of the Law for the Protection of Animal Rights and Welfare.
The animals that were in critical health conditions, were either handed over to shelters or taken to veterinary clinics, where some of them sadly succumbed to the advanced stages of their illnesses and died, according to the investigation report.
This operation carried out on September 5th, was supported by veterinarians and volunteers. Personnel from the Tierra Blanca Animal Protection Centre, located in Fasnia and managed by the Tenerife Cabildo, assisted in the relocation of a significant number of the rescued animals.
The detainees are awaiting trial.
Other articles that may interest you...