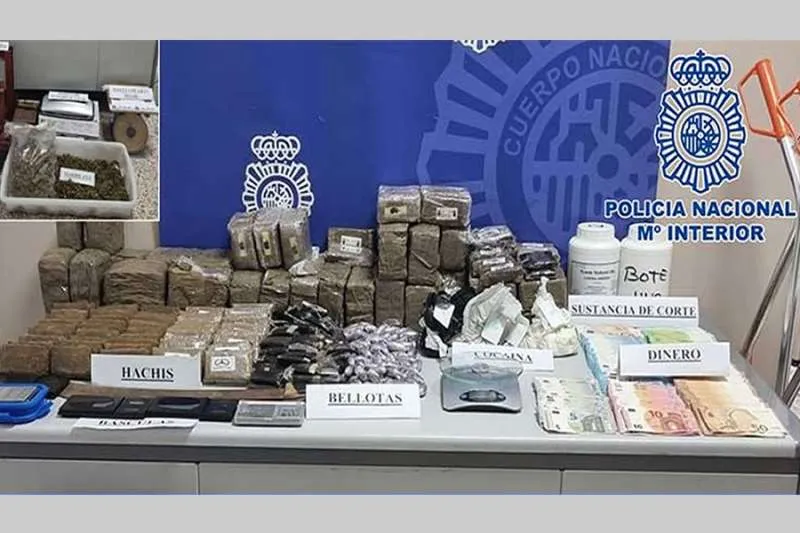 VIDEO: National Police raids on houses belonging to drug dealers in Tenerife
The National Police have dismantled another drugs ring in Tenerife, arresting 13 people and seizing more than 12,500 euros in cash, 800 grams of marijuana, 700 grams of cocaine and 36 grams of hashish. Under the name Operation Calixto they raided several properties in the north and south of the island as you can see in the video.
During 2021, investigators managed to determine that there was an organization dedicated to drug trafficking, mainly operating in the north of the island of Tenerife, which had a network of independent cells across the island.
Contrary to how this type of criminal organization usually operates, this one was not a pyramid structure, since each of its members carried out their activities as independent cells. In other words, each person obtained and traded drugs depending on what was available. In this way they managed to show a certain level of initiative and independence in their area.

Video from El Digital Sur
After gathering enough intelligence and the correct search warrants, the National Police, together with the Canine Unit of the Local Police of Santa Cruz de Tenerife, were able to raid seven homes and a storage room.
During the operation they found substances for cutting drugs, a cocaine press, precision scales, 3 motorcycles, and 6 vehicles. Five of the 13 detainees, after appearing in front of a judge, were admitted straight to prison, the rest are in custody awaiting trial.
Other articles that may interest you...