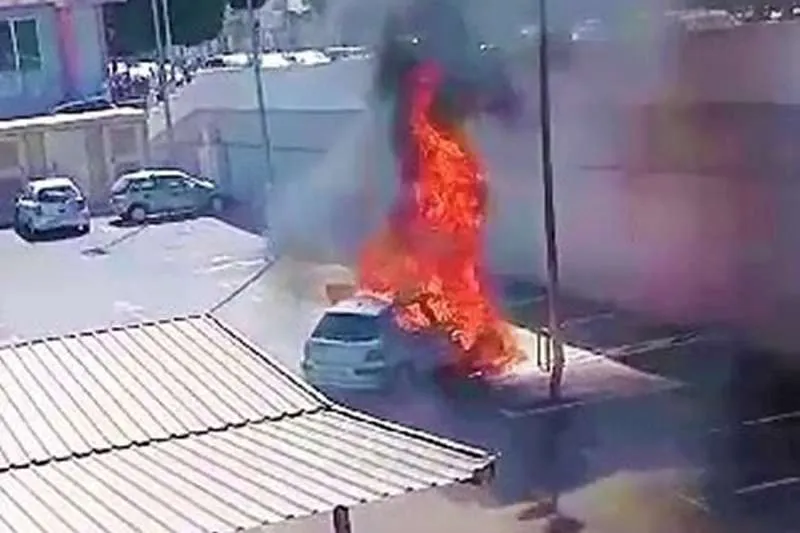 VIDEO: A car catches fire in LIDL car park in Vecindario
The fire brigade have been called to a fire in the car park of LIDL in Vecindario, in the municipality of Santa Lucía de Tirajana, this afternoon (Tuesday), where there was a car on fire in the middle of the supermarket parking lot.
Allegedly the car caught fire as it was being parked by the driver, who managed to get out of it without being harmed. Several people tried to put it out with fire extinguishers, but the fire did not stop and kept increasing in size.
As the Local Police and the fire brigade arrived at the supermarket, shoppers were moving their cars away from the one that was on fire so that they weren't affected, leaving space around the burning vehicle for firefighters.
Fortunately, they managed to extinguish the flames relatively quickly and secure the car to ensure that it was safe.