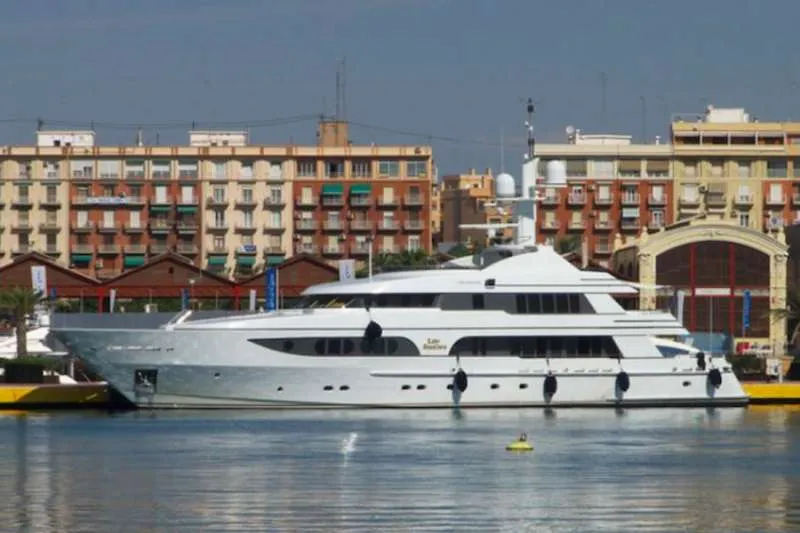 Ukrainian sailor arrested for trying to sink Russian boss's luxury yacht in Mallorca
A Ukrainian sailor has been arrested by the Guardia Civil in Mallorca for trying to sink a €7 million luxury yacht owned by his employer, Alexander Mijeev, the CEO of Rosoboronexport, a Russian military weapons company. Taras Ostapchuk, aged 55, allegedly tried to sink the 156-foot yacht, called the Lady Anastasia, by flooding its engine room. He had been working on the yacht as a crew member for almost ten years.
Ostapchuk reportedly shut down the electricity and then closed the fuel valves, before asking three other Ukrainian crew members to leave the ship. They later reported him to the authorities, calling him crazy and demanding him to close the valve that was causing the leak, according to the police report, leaving the yacht with a destroyed engine room.
According to the report, Ostapchuk had been watching TV images of a Russian cruise missile hitting an apartment block, which he took to be a cruise missile produced by his boss's company. Because of this, he went to the yacht in Puerto Adriano to cause it 'material damage'.
When the Guardia Civil arrived, he told them: 'The owner of this yacht is a criminal who makes a living selling weapons, which now kill Ukrainians.' He appeared in court on Sunday and the judge released him on charges, and he claimed he had no intention of causing harm to anyone, but that he didn't regret his actions, saying that 'he would do it again'.
Ostapchuk later said he would catch a flight to Poland from Majorca as soon as he could, and then get a train or a bus to the Ukrainian capital. He told local media: 'I'm going to fight. As soon as I reach the first Ukrainian city, I will look for a military commander and ask him how I can help.'
Other articles that may interest you...