The third heat wave of the summer will hit the Canary Islands this Sunday
After the second heat wave in the Canary Islands, which only stopped affecting us two days ago, we already have a date for what is forecast to be the third period of high temperatures this summer in the Archipelago. There has been a reprise in the weather with the entry of the trade winds, which have led to a sharp drop in temperatures, and even some light drizzle this morning, however, all this freshness will disappear from Sunday.
According to the specialist meteorology portal Meteored, once the high-altitude waves pass towards Europe, the anticyclonic ridge will rise above mainland Spain, and the stable conditions, absence of clouds, intense daytime heating will cause temperatures to rise significantly in large areas of the mainland and the Canary Islands so that we will be facing another peak of intense heat that could last three or four days.
In other words, we are facing the third heat wave of the summer in the Canary Islands, after the ones in June and July, with temperatures predicted to reach 44° during the day in places, and between 20-25°C at night.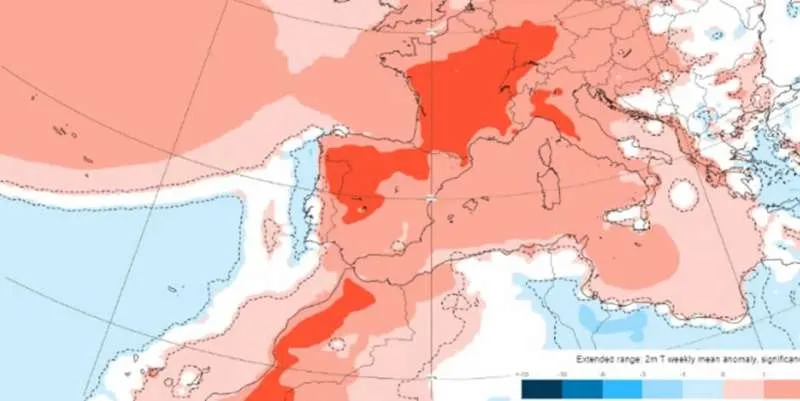 For this reason, the Meteored experts anticipate that little by little we will see weather warnings activated again in the Canary Islands for high maximum temperatures, with a red warning for the first time this year in the archipelago.
The heat wave in the Canary Islands is expected to mean high temperatures and haze for much of the coming week, from August 1st-7th. Between August 4th-5th, the heat wave could be considered over, but the uncertainty is very high in terms of the evolution over so many days and it could last longer. What is certain is that the heat could persist throughout the coming week and beyond.
Other articles that may interest you...