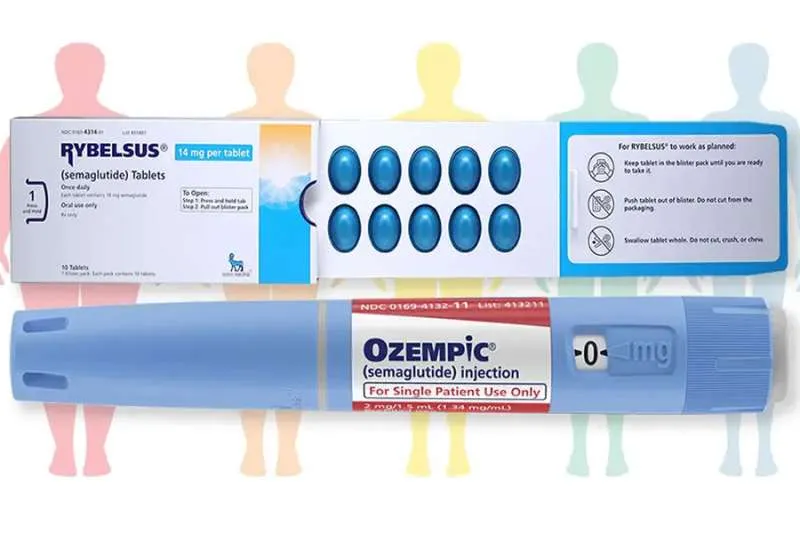 The licenced 'slimming pill' that gives 15% weight loss arrives in Spain
Over the last few days, the so-called 'slimming pill' has arrived in Spain, a drug developed for use against cardiovascular risk factors such as hypertension, hypercholesterolemia or type 2 diabetes, all associated with the rise of this problem linked to lifestyle and diet, but is also being used to combat obesity, not a contagious disease but the most widespread metabolic problem of our time.
Semaglutide is already approved in Spain as a drug for the treatment of complicated diabetes, but it is also licensed as a treatment for obesity in the United States and, provisionally, in the United Kingdom.
It is a drug from the group of GLP-1 medications, most of which are used in daily or weekly injectable format. In Spain, semaglutide in particular is also available in tablet format.
According to Dr. W. Timothy Garvey, from the Department of Nutritional Sciences at the University of Alabama (United States), and director of the latest study of semaglutide, it is currently the most effective drug to treat obesity, and even competes with other more invasive methods such as bariatric surgery.
In order to gain approval for this slimming pill as an anti-obesity drug, semaglutide demonstrated an average weight loss of more than 15% in clinical trials when applied to a healthy lifestyle program. Such weight loss has been shown to be sufficient to treat or prevent a wide range of complications secondary to obesity, according to Garvey.
The findings will be announced at the Annual Meeting of the European Association for the Study of Diabetes later this month in Stockholm, Sweden.
Other articles that may interest you...