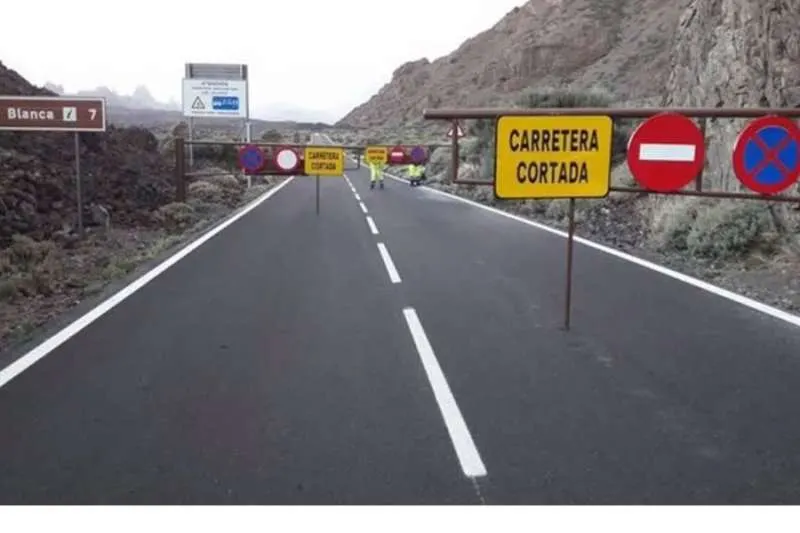 The entrances to the Teide National Park are still closed
The Tenerife Cabildo has informed that the access roads to the Teide National Park remain closed due to the presence of storm Celia, which is continuing to cause havoc at altitude and in the north of the islands today (Tuesday).
Specifically, the entrances that are currently closed because of sleet and ice on the road are:
- the TF-38 highway, from Boca Tauce;
- the TF-24, by La Esperanza;
- the TF-21, through the municipalities of Granadilla and Vilaflor;
- and the TF-21 through ​​La Orotava.
The authorities have requested that people in Tenerife take extreme precautions and avoid going to the Teide National Park to observe the snow that, since yesterday, has been falling on the peaks of the island.