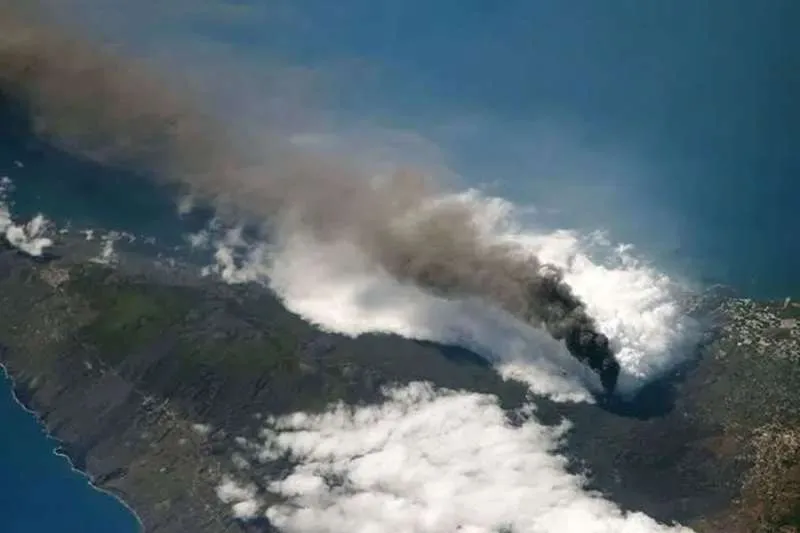 The La Palma volcano wins the NASA photo of the year contest
An image of the La Palma volcano taken on October 4th by astronaut Joshua Stevens aboard the International Space Station has won the best terrestrial photo of the year contest organized by NASA, beating a snapshot of the Kalahari desert in the final.
It is the third time in the last ten years that a photo of the Canary Islands has won this award: in 2013 an image of the Tagoro underwater volcano in El Hierro was the winner, and in 2014 a photo of the archipelago in which the islands seem to 'sail' over the ocean by the action of the trade winds came first.
The photo of the La Palma Volcano, which shows an intense column of black smoke coming out of the Cumbre Vieja volcano and rising several hundred metres between two cloud banks, won several knock-out rounds on the way to the final, beating two images of southern California under a blanket of clouds, the smoke and ash plume on Mount Etna, and the eruption of a volcano on the Reykjanes peninsula in Iceland.
In the semi-finals it beat a photo of the formation of ice on the water in the Antarctic continent, and in the final, the photo of the Kalahari desert. In total, there were 32 photographs of all corners of Earth in the NASA contest.
Other articles that may interest you...