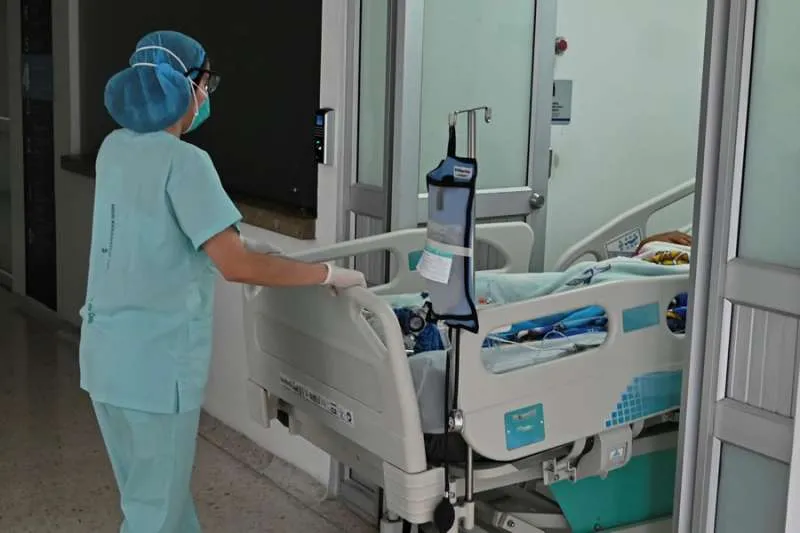 The Canaries reaches 2,000 deaths from Covid, but all other indicators have dropped
The Canary Islands reached 2,000 deaths from coronavirus yesterday (Friday) since the start of the pandemic, according to data from the latest report issued by the Centre for the Coordination of Health Alerts and Emergencies for the Ministry of Health.
Most of the deaths in people with Sars-Cov-2 have been recorded in the last two waves; that of last July when 127 deaths were added in a month, and during the sixth wave which claimed 422 lives in January and February, which were the deadliest of the pandemic in the Canary Islands.
Half of the deaths linked to Covid took place in the last ten months since the archipelago recorded the first 1,000 deaths from this new virus between January 2020 and October 2021.
This figure was reached after the Ministry of Health confirmed another ten deaths of infected people in the archipelago, aged between 49 and 92 years old, since Tuesday.
Ironically, the Canary Islands reached this dramatic record on a positive day from an epidemiological point of view, as yesterday they reported the lowest number of new cases detected since the change in the monitoring of the pandemic, and a steep drop in hospital pressure.
Yesterday they notified of just 458 new infections in people over 60 years old on the islands since Tuesday, which is the lowest number of infections recorded in 72 hours since April, when new cases in people under that age were no longer reported.
Regarding healthcare pressure, the number of people in hospital dropped by 40% from 300 to 180 in the last three days, with 167 Covid patients in conventional beds (109 less than Tuesday), and 13 admitted to intensive care units (11 less).
The incidence rates in the Canary Islands have also dropped to their lowest levels since April, with an IA7 of 195.84 cases per 100,000 inhabitants over 60, and an IA14 of 458. These are still higher than the national average in Spain of 107 and 456 respectively.
Other articles that may interest you...