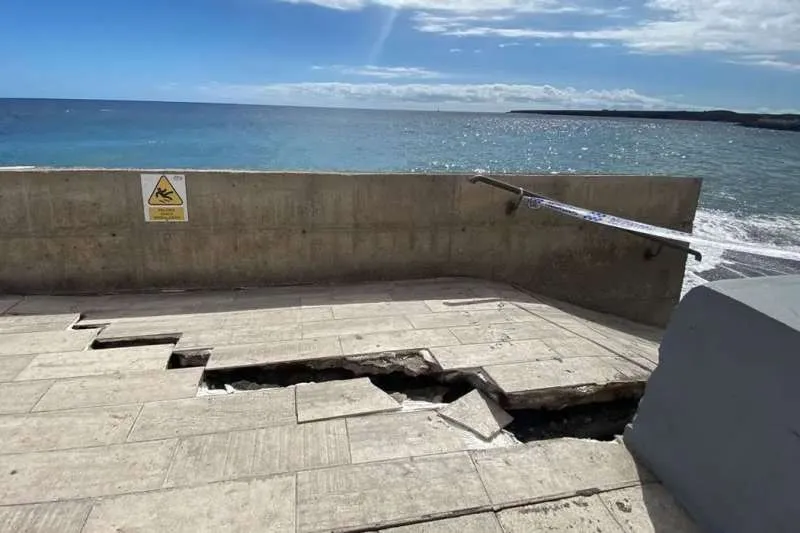 Strong waves cause partial collapse of Las Galletas promenade
The picturesque Las Galletas promenade, located in the southern region of Tenerife, experienced a partial collapse on Saturday, leading to the immediate closure of this access to the beach with the area cordoned off to ensure safety.
The Mayor of Arona, Fátima Lemes, took to social media to provide insight into the cause of the incident. She attributed the sinking to the predictable effects of powerful waves combined with the deteriorating condition of the promenade.
Lemes also mentioned that the extent of the damage would be evaluated by municipal experts and that there would be a rapid response by the council to the situation stating: "We will initiate the necessary repairs as quickly as possible."
The Mayor of Arona said she was relieved that no accidents or injuries had occurred, emphasizing that the swift response of the Local Police and Civil Protection had effectively secured the area and enforced the necessary closures quickly and safely.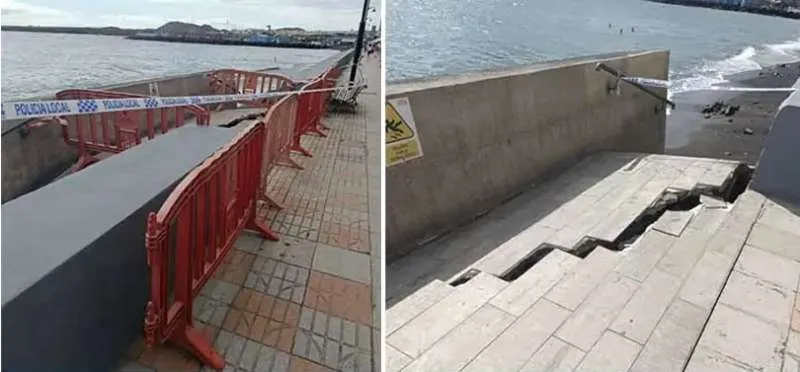 Other articles that may interest you...