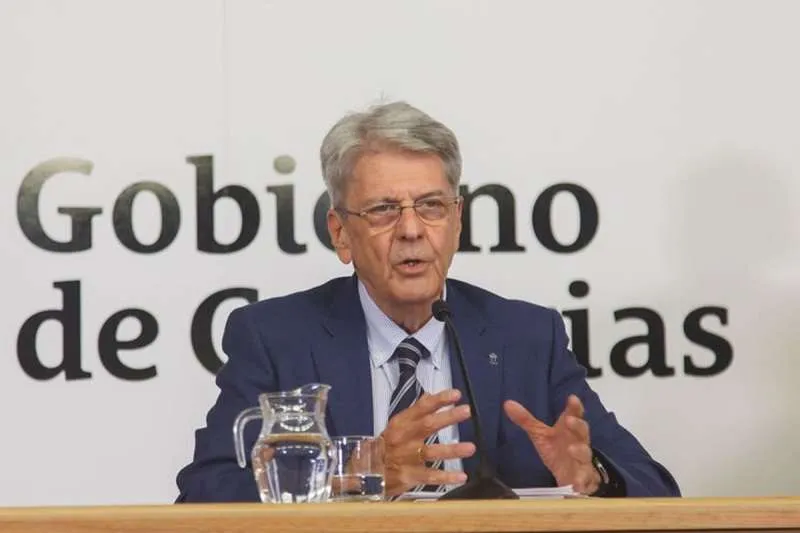 RESTRICTIONS UPDATE: Capacities return to 100% but still no dancing
Following today's meeting, the Governing Council are continuing the de-escalation of restrictions in the Canary Islands due to the evolution of the epidemiological data and the decrease in hospital pressure. This afternoon they have announced that Gran Canaria is dropping to Level 3 from tomorrow, and that the Level 1 measures will be applied to all islands at Level 1, 2 and 3 from Monday.
This means that hospitality premises can now use 100% capacity, so can cultural venues including cinemas, theatres and auditoriums, tourist guided activities can go back to 100% as can sports inside gyms and other facilities.
These new measures will come into force at 00:00h on Monday March 7th (Midnight Sunday night) and will be in force temporarily until April 30th.
Meanwhile, closing times will be set at 4.00am, and the maximum group size is 12 people. Mass events and festivals will continue to require authorization and have staff and clints recorded, and despite the fact that nightlife is allowed to be open, dancing is still prohibited.
Subsequently, this means the islands are now at the following levels:
LEVEL 4: None.
LEVEL 3: Tenerife, Gran Canaria, Fuerteventura, La Palma, La Gomera, El Hierro.
LEVEL 2: Lanzarote.
LEVEL 1: None.
The main new measures that will be in force from next Monday are as follows:
- General capacity: 100%, both in indoor and outdoor spaces.
- Cultural activity: the maximum capacity, regardless of whether or not it is considered a massive event, will be 100% both in open and closed spaces.
- Public shows: cultural, recreational, leisure and entertainment activities, including sports, that take place sporadically and in places other than the establishments intended for the regular exercise of said activity, will have a maximum capacity of 100% both indoors and outdoors, and regardless of whether the public remains standing or sitting, as well as the consumption of food.
- Federated and non-federated, professional and non-professional sports practice: it is allowed outdoors or in closed spaces, maintaining the interpersonal distance of 2 metres whenever possible. The number of participants will be limited by the specific regulations of each sport.
- Training sessions, competitions and sporting events: the capacity of the public can be 100% both in open and in closed spaces, and the measures provided for in the Agreement of the Interterritorial Council of the National Health System of February 16th 2022 on the measures will be applied for mass sporting events, including those of the Professional Football League and the ACB League.
- Children's and youth camps: The capacity will be 100% for both outdoor activities and indoor activities.
- Camping, refuges, non-social shelters and overnight camps: Camping is not allowed, except in the spaces enabled for this activity and the camping area will be delimited respecting the safety distance. The overnight stay will be carried out guaranteeing the distance of 2 metres between beds, bunks or people, and maintaining cross ventilation with outside air.