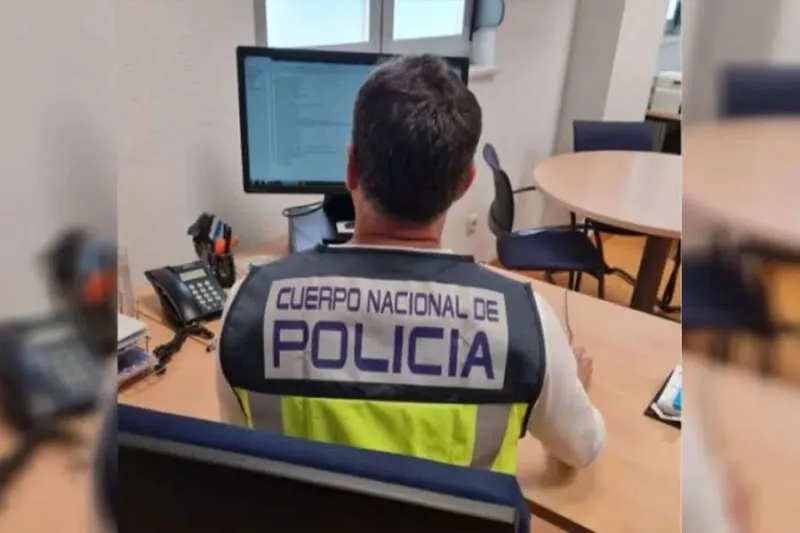 Police break network of 18 paedophiles in Spain that operated in Tenerife and Lanzarote
The National Police have arrested 18 people in an operation carried out in 13 provinces, including Tenerife and Lanzarote, for possessing and distributing pictures and videos of child pornography on computers and mobile devices, using private VPN connections to make it difficult to track or locate their users.
During the operation, in collaboration with the United States, agents seized 21 mobile phones, two tablets, six computers, eight hard drives, six memory cards, 17 USB sticks and a camera from a network working together in Tenerife, Lanzarote, Madrid, Barcelona, Cádiz, and Alicante among the 13 provinces.
The investigation began in January 2020 thanks to international cooperation in the fight against the sexual exploitation of children on the Internet. In this case, it was the US Embassy that informed the National Police that they had detected various Internet connections in Spain, from which content containing child pornography was being distributed.
Specifically, the information received had its origin via complaints made by the National Centre for Missing and Exploited Children (NCMEC), who had tracked at least 20 people using virtual accounts to store and share files with other paedophiles.
Those arrested had used both their computers (laptops and desktops) and their mobile phones, often synchronized with each other, which is why the investigators had to target the search on all devices.
The National Police has reminded citizens that these actions are a criminal offence, and if anyone wishes to report someone for this type of action they can do so at: denuncias.pornografia.infantil@policia.es
Other articles that may interest you...