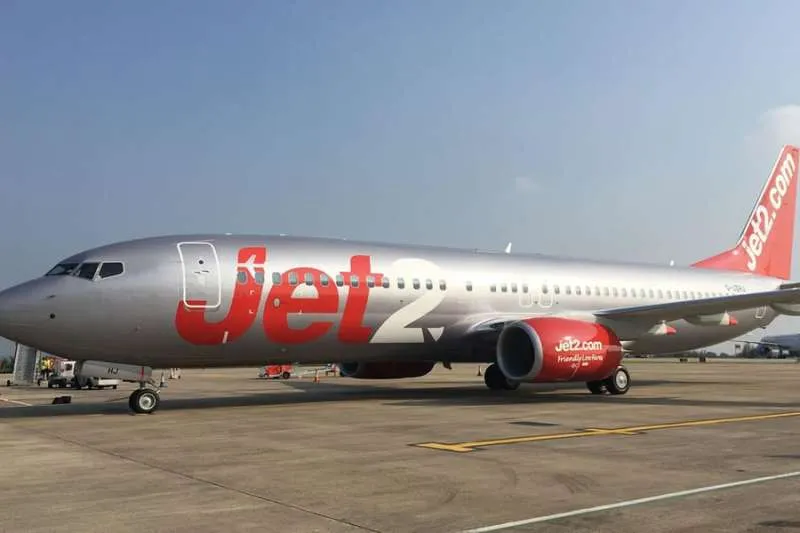 Nightmare Jet2 flight from Tenerife: diversion, problem passenger, and medical emergency
All was normal on the Jet2 flight that left Tenerife for Belfast on Friday night until halfway through it turned into a nightmare for passengers after one of them had a 'medical emergency', another caused a stir on the plane with their 'improper' behaviour, and then crew exceeded their hours when they landed at a different airport to get medical help.
During the second half of the flight, one of the passengers needed medical assistance from the crew, who due to his condition, caused them to arrange an unscheduled stop at Shannon airport in Ireland so that he could be taken off the plane and to hospital for emergency treatment.
However, things got worse as just before landing another passenger, not happy with the diversion, started shouting, insulting, and threatening both the crew and other passengers around him.
"Everything was going according to plan for this type of situation when there is a sick passenger, but, at the moment of landing, we met another one, who started giving problems," the company itself admitted to Belfast Live newspaper.
But in another twist, what should have been a quick touch down and take-off, turned into a major delay as the crew had exceeded their allowed hours, and because they had landed, weren't allowed to carry on working, meaning that Jet2 had to find another crew to take over for the final part of the journey to Belfast.
Jet2 said: "The problem is that the crew exceeded the stipulated number of hours, so continuing their journey was impossible. The main delay, moreover, was due to the problematic passenger, which made the rest of the passengers even angrier."
"Our company doesn't operate from Shannon airport, but we worked tirelessly to try to organize accommodation and ground transportation for affected customers but there was none available at that time of night."
Passengers have also had their say, some defending the airline and its crew, but many not. Henry McAleese described what happened to Belfast Live: "The flight that left Tenerife was bound for Belfast. We left at night, arriving at midnight at Shannon for a medical emergency. The crew also had to deal with an unpleasant passenger, who was later removed from the plane, but the crew ran out of flight hours."
Another, Ellie Sophia Weir, said: "Families with children or people with disabilities were travelling home, which caused the situation to be even worse on the flight that left Tenerife."
"We were inside the plane for almost three hours, then had to pick up our luggage and go through two security checks when they finally told us that we were staying there. My daughter is autistic, so she had been a nightmare. I'd never experienced anything like this before in my life," she added.
Jet2 has issued an apology to all passengers on the plane for the incident, there is no update regarding the passenger that needed medical assistance.
Other articles that may interest you...