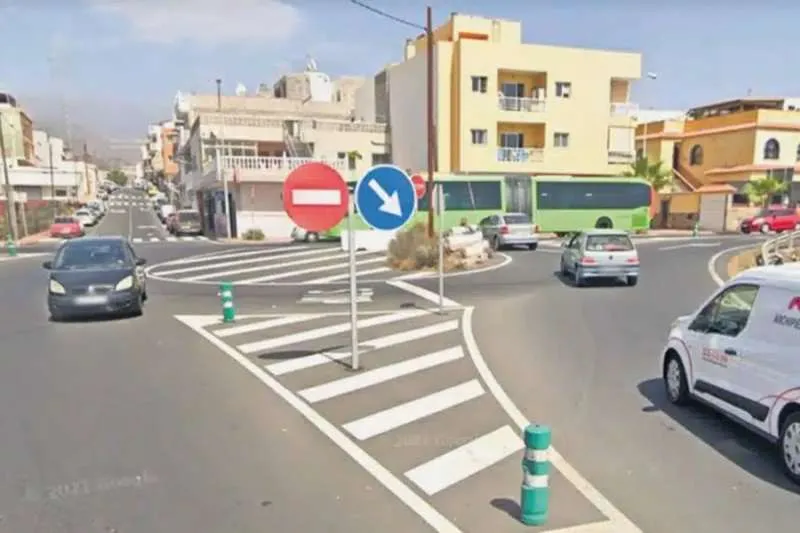 New Guargacho roundabout to open in October
The Tenerife Cabildo has announced that the new roundabout on the TF-652 in Guargacho, in the south of Tenerife, is set to open to traffic this coming October. This development marks a pivotal step in enhancing mobility and traffic safety conditions in the region, as the TF-652 road plays a significant role in connecting Las Chafiras with Las Galletas while providing access to Costa del Silencio, Las Rosas, Guargacho, and Oroteanda Baja.
The inauguration of the new roundabout was attended by the President of the Cabildo, Rosa Dávila, the Minister of Highways, Dámaso Arteaga, the Mayor of Arona, Fátima Lemes, and the Acting Mayor of San Miguel de Abona, Lot García.
President Dávila said: "This junction had a high accident rate and this roundabout will alleviate some of the traffic congestion issues prevailing in the south of Tenerife, which is a top priority for the Cabildo."
Additionally, Minister Dámaso Arteaga highlighted that alongside the opening of the new roundabout, which has been completed within a budget of half a million euros, the Tenerife Cabildo will commence pavement improvement work on TF-652, TF-653, and TF-662 in the municipality of Arona, with a budget of two million euros.
The TF-662, running parallel to the TF-1 motorway on the mountain side, will undergo significant repairs starting near the Guaza junction, and leading to the TF-655. This road has faced degradation, especially during rainy seasons, when the ravines along its route discharge large volumes of water and debris onto the surface.
The project will be divided into two sections: the first will span from Guaza to the petrol station while the second section will continue from the petrol station to KM 2+314m. This work has been allocated a budget of 1.3 million euros and is expected to take four months to complete.
Regarding the TF-652 and TF-653 roads, the works will involve replacing some of the pavements, coupled with road safety enhancements by widening the hard shoulder around La Estrella for the TF-652. For the TF-653 (Guargacho-Palm-Mar), in addition to improving the pavements, the project will include widening the shoulders and installing metal safety barriers.
The total cost for these works exceeds 800,000 euros, and their execution is estimated to last four months from the start date, according to the Cabildo. These initiatives represent a significant step towards helping traffic safety benefitting both residents and visitors alike.
Other articles that may interest you...