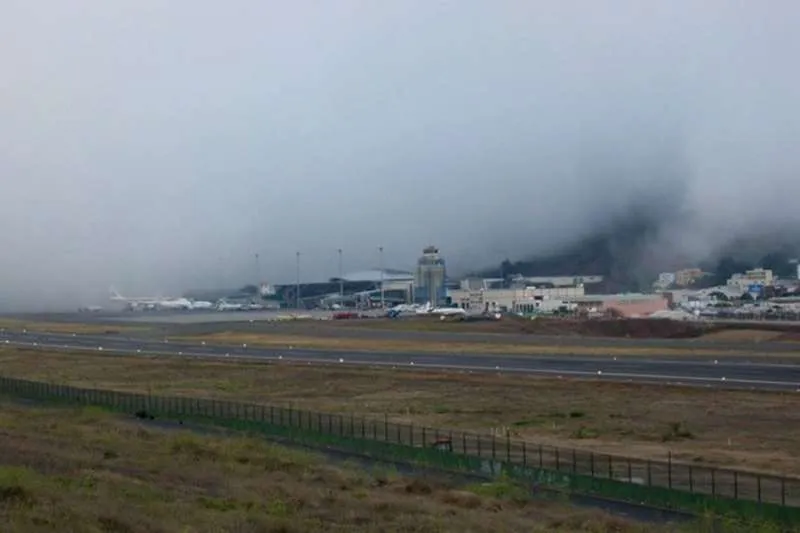 Intense rain and fog has caused flight cancellations, diversions and delays
The intense rains and adverse weather affecting the islands have caused two flight cancellations, five diversions, and several delays so far this morning (Monday) in the Canary Islands.
All flights affected so far are either domestic or from mainland Spain and all international flights are operating as normal.
The cancellations were two outbound flights from La Palma to Tenerife North and Gran Canaria, that couldn't take off due to the rainstorms.
Two of the diverted flights were from Tenerife North to la Palma which had to land at Tenerife South as they couldn't return to the north because of fog.
Also two flights that were en route from Santiago de Compostela and Madrid to Tenerife North were diverted to Tenerife South, and lastly, an internal flight from Gran Canaria had to return due to poor visibility making it difficult to land in the north of Tenerife.
Spanish airline Binter Canarias have asked all customers to check the status of their flight for today, regardless of which airports they are using, to ensure that it is operating before going to the airport.
The weather has particularly affected the western islands this morning (Tenerife, La Palma, La Gomera, El Hierro) and parts of Gran Canaria. It is expected to clear up this afternoon.
Other articles that may interest you...