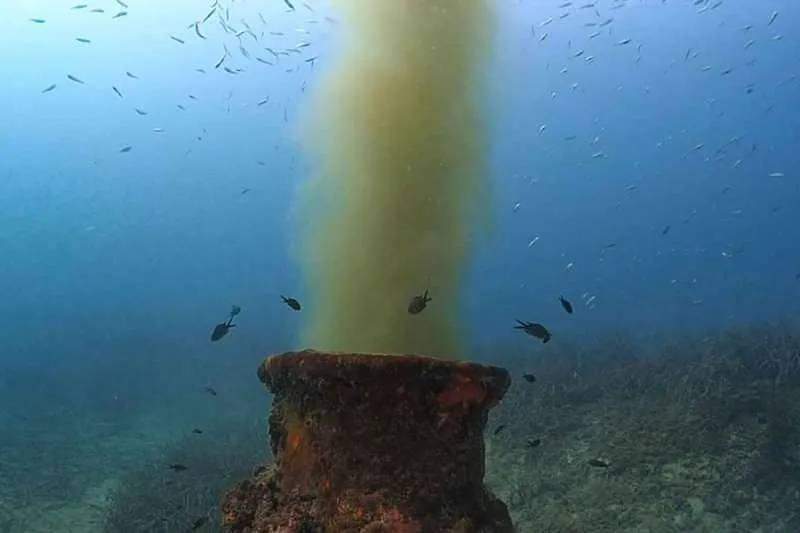 Increased concern over the amount of sewage being dumped in the sea in the Canaries
The Canary Islands Business Association of Environmental Consultants has filed an official complaint today (Thursday) with the Diputación del Común, stating that over 100,000 litres of sewage and wastewater are being dumped into the sea in the Canary Islands every single day.
According to a statement issued by the Diputación del Común, the last census revealed the existence of more than 300 discharge points from land into the sea, pumping waste into the water without being treated first.
Juan Rumeu, president of the association, and Felipe Ravina, author of the documentary "Save Tenerife, a Contaminated Island", said that they have done this as a last resort to address the problem in the Canary Islands, as it is now starting to have serious repercussions on the public's health.
In addition, they said that they had requested the creation of an investigative commission in the Parliament of the Canary Islands, but so far have not received a response.
Rafael Yanes, the head of the Diputación del Común, has promised to communicate the complaint to the Canary Islands Government asking them to verify the veracity of these data and learn about the plans to correct this situation in the near future.
Yanes added that "the environment is a global concern. We live on a planet as if we had another to go to, and in fragile territories, such as archipelagos, it is much more serious. It must be a priority in the Canary Islands".
In recent months there have been several beaches closed in the Canary Islands due to E-coli readings in the water, and demonstrations against this 'illegal' dumping of sewage, with reports of health problems in hotels in Puerto Santiago in Tenerife, and from swimming in the sea in El Medano.
When people are talking about not being able to sustain increases in tourism, this is the sort of thing they are referring to, not, as others interpret, not wanting people to come to the islands.
Other articles that may interest you...