Hermine is behaving as expected with heavier rain forecast for Sunday
Tropical storm Hermine, which began to affect the Canary Islands yesterday (Saturday) as it is just over 600 kilometres away, is behaving as predicted so far. According to meteorologists' predictions, the rain is going to intensify today and, both the president of the Islands, Ángel Víctor Torres, and AEMET have warned that the heaviest rains will begin to fall this afternoon and will end, according to forecasts, tomorrow (Monday) morning.
"The storm is behaving as we expected. It's heading northwest, with the core bypassing the Islands, so it is likely that on Monday we can deactivate the maximum alert," said Torres.
AEMET has issued red weather warnings for rain in the East of La Palma, El Hierro, and the Southeast of Gran Canaria, where rainfall on Sunday could exceed 120 litres per square metre in 12 hours.
On Saturday, the water has fallen mainly on the peaks of the most mountainous islands. In Las Cañadas del Teide, for example, 70 litres per square metre have been registered, making it the wettest place in the whole of Spain.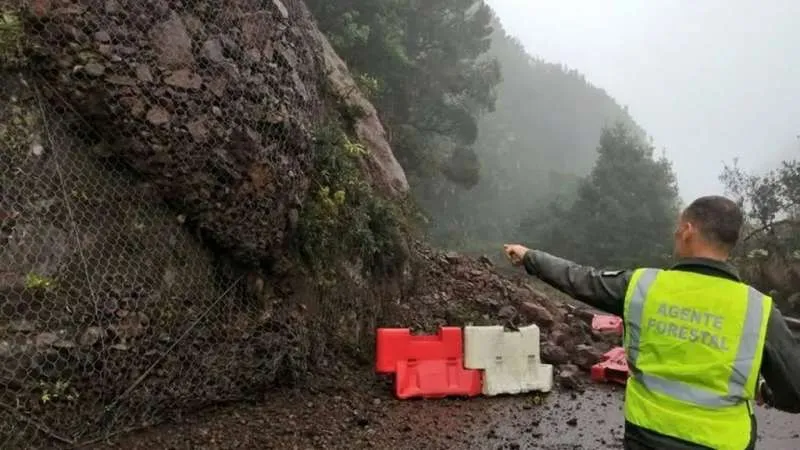 There have also been incidents due to rain, such as power outages, landslides, flooding, and blocked roads. None of them have been reported to have caused personal injury. On the other hand, five flights have been cancelled and another ten have been diverted due to lack of visibility, especially at Tenerife North Airport.
"Today has been a sustained, constant rain, but not that strong. The forecast is that tomorrow it will intensify", highlighted the president of the Canary Islands, who has once again asked citizens to follow the basic recommendations in these cases, such as self-protection and not travelling unless absolutely necessary.
For his part, the head of AEMET in the Canary Islands, David Suárez, has explained that tropical storm Hermine will soon return to being a tropical depression, so it will lower its intensity and strength. He also said that the state of the sea will be worse on Monday afternoon, with waves up to 4 metres high.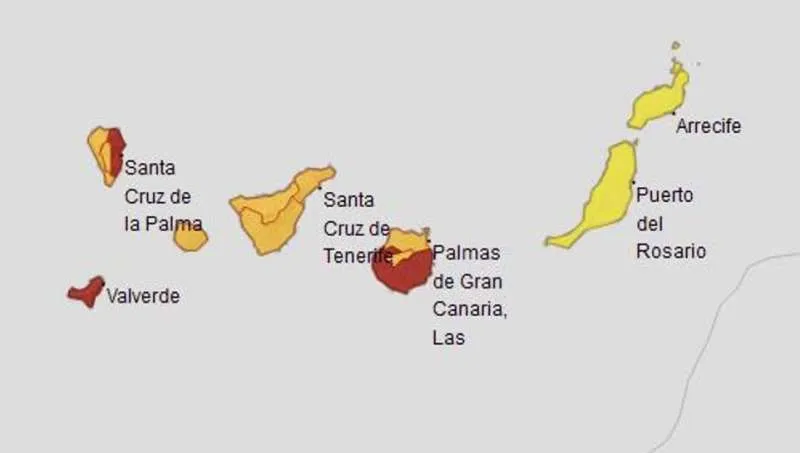 On Tuesday, the weather in the Islands should return to normal.
Other articles that may interest you...