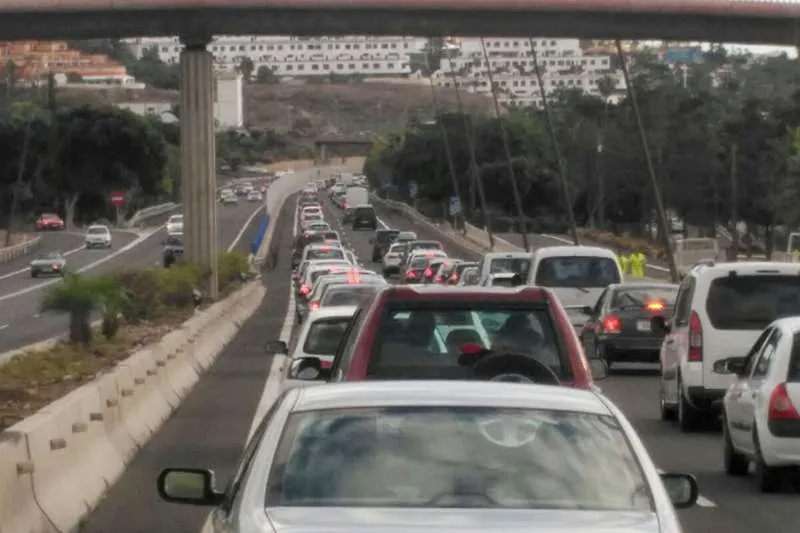 Green light for 117m euros TF-1 improvements to ease congestion in the south
In the press conference after the Governing Council meeting on Thursday, Julio Perez announced that the regional government's department of public works, transport and housing, under Sebastían Franquis, have authorised €117 million to improve the TF-1 motorway from Playa las Americas to Fañabe and ease congestion that builds up on a daily basis.
Details of the proposed changes indicate there will be two levels a 'false tunnel' between Miraverde and Las Américas, with the upper road serving as a boulevard allowing circulating traffic, bicycle lanes, pedestrian areas, with link roads and junctions to Torviscas, Fañabe, and the centre of Las Américas.
The tunnel will start at Siam Park and end just before the X-Sur Commercial Centre, and the work will cover a 3km stretch in total, similar to the works in the centre of Santa Cruz, designed to alleviate traffic in the area which is used by thousands of residents and tourists every day, making it one of the busiest stretches of the TF-1 motorway.
The work is scheduled to start in a few months' time, once all the contracts have been awarded, and is estimated to last about 3 years until fully completed with landscaping.