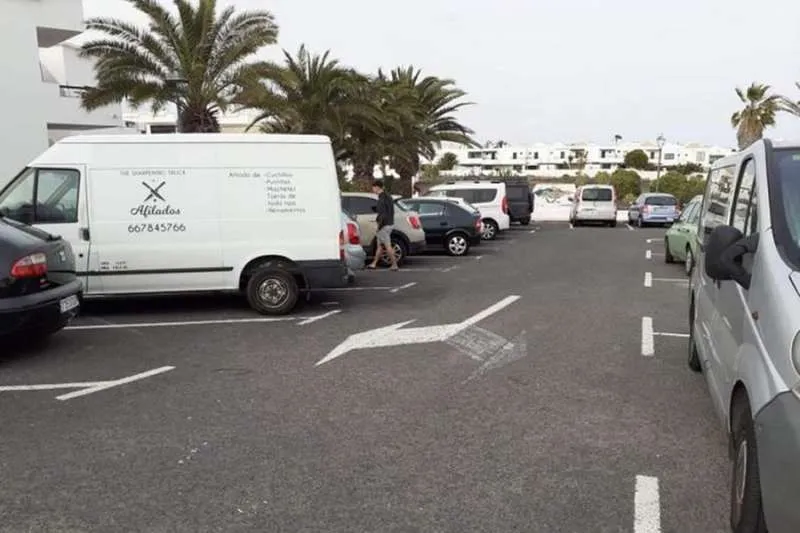 UPDATE: Two young British boys find bag containing thousands of euros in car park
UPDATE: 4/10/23 7:55 PM
ARTICLE UPDATE:
Since this article was published this morning we have received some updates, not just from readers, but from the actual people that found the bag!
Helen Metcalf, a British resident in Costa Teguise, told Canarian Weekly this afternoon: "I was on way out with my dogs as two boys, Alfie aged 10 and Leo aged 7, were coming onto my complex, and Alfie said they had found a ladies handbag in the car park and to come and look as it had money and drugs in it."
"I went with them to check and it was sat in a car parking space unattended. The 'drugs' were medication in the open outer zip compartment, and Alfie said that it had money and jewellery in it but I didn't look through the bag. The boys ran off home and I didn't want to leave the bag unattended, so I waited until some neighbours came out of their apartment."
"I went over and told them of the bag, and one of them said that they would take it to the police for me as I don't speak enough Spanish. It wasn't until the following day that I found out the actual contents of the bag and am delighted that the owner has had it returned. Hopefully, Alfie and Leo will be rewarded for their honesty and for finding the ladies money."
So, a story that was already a feel-good story now feels even better thanks to two young British boys that found the bag, and to Helen, who made sure it was handed in. Full credit to you all.
ORIGINAL ARTICLE:
The Local Police have found the owner of a bag that was found in a car park on Saturday morning, which contained over 6,000 euros in cash and was handed into their lost property department in Costa Teguise in Lanzarote.
According to their report, a resident of the town was walking along Calle Isla de Lobos on Saturday morning and found a bag in the parking area next to the Caleta IV residential complex, that contained a large amount of money alongside nappies and baby objects.
He immediately notified the Teguise Local Police, who after counting the money, verified there was 5,020 euros in notes of various value, £775 in sterling, and some other banknotes of foreign currency, printed in Asia.
In addition, along with some small jewels, a health card was found in the bag, which ultimately turned out to be crucial to find out who it belonged to.
Due to this, they were able to locate the owner of the bag quickly, who is a merchant in the area who had lost the bag which contained her takings on Good Friday.
Did you know?
When items are handed in and the owner is not found or they are not claimed, after two years of the object being in police custody, the person making the return can claim it.