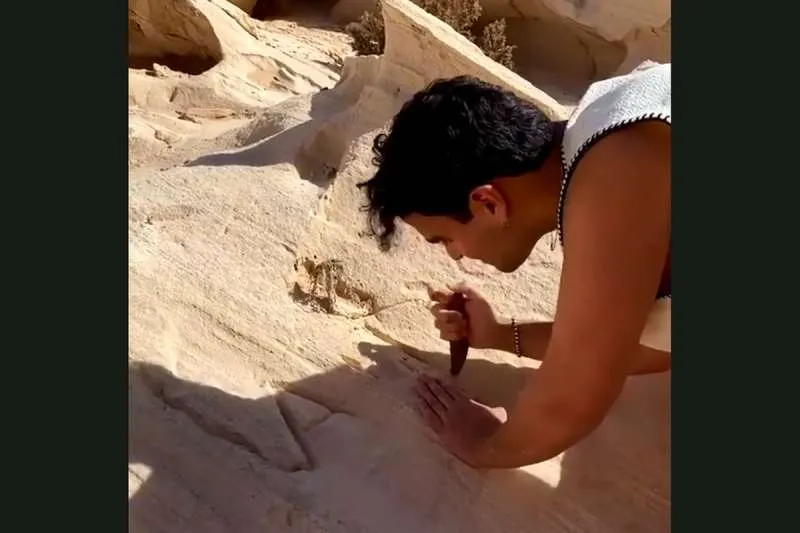 Fury as 'influencer' records himself carving name in protected rocks
An influencer has caused outrage after he recorded himself carving his initials into the fossil dunes of the Barranco de Los Enamorados in Fuerteventura, a natural heritage site of Cultural Interest, then posted it online for 'fans' to watch.
According to his profile, he comes from Bologna (Italy) and has 38,000 followers on Instagram, and claims to be an actor and model. However, he also has zero respect for the natural heritage of the Canary Islands and for the unique landscape of the Barranco de Los Encantados in Lajares, in the municipality of La Oliva.
The paleodune was formed at the bottom of the sea between 342 and 215 thousand years ago before it was revealed by the sea receding in the Middle Pleistocene period. Centuries of wind and rain have formed the landscape that was officially classed as a protected area in 2008, called the Petra of Fuerteventura.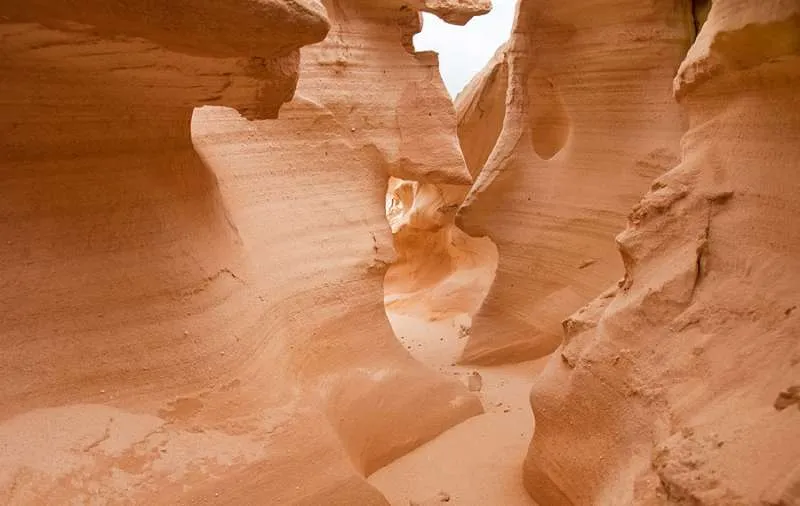 This new attack against the natural heritage of the island is the second of its kind in two months after two influencers were recorded inside the Calderón Hondo in August doing the same thing and posting it on social media.
Scientists, residents, heritage defence associations, and more respectful hikers, are requesting more surveillance, protection, and informative signs about the centuries-old importance of the site of cultural interest before it is ruined by these thugs.