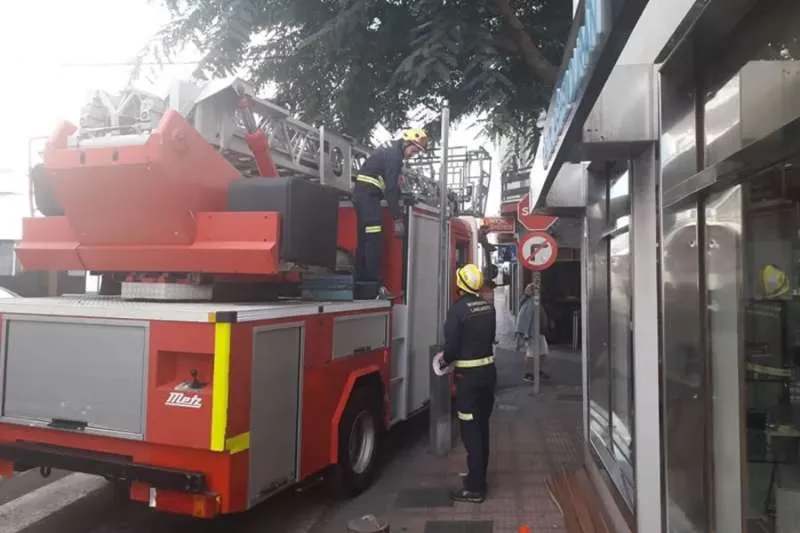 Firemen smash open an apartment to stop a man committing suicide
Firefighters in Lanzarote broke down the door of an apartment in Arrecife yesterday, after being alerted by the Emergency Services Coordination Centre (CECOES) of a possible suicide attempt by a man inside the property.
They received the alert from CECOES just after 2:00pm informing them that a man had swallowed a box of pills with alcohol and that he was locked in his house, on the fifth floor of Calle Otilia Diaz.
Once at the door of his apartment, where agents of the National Police and the medical personnel had already appeared, the firemen tried to open the door but it had several closing locks on it and was impossible.
For this reason, they ended up smashing down the door to force entry to be able to access the interior of the building as quickly as possible. Once inside they found the aforementioned man lying on a bed, in a state of delirium and who could barely talk or answer questions.
After being assessed by paramedics he was taken to hospital by ambulance to have his stomach pumped and for further treatment, which will include psychological analysis to determine what led him to this action.
The National Police took over at the apartment applying all the relevant protocols.
Other articles that may interest you...