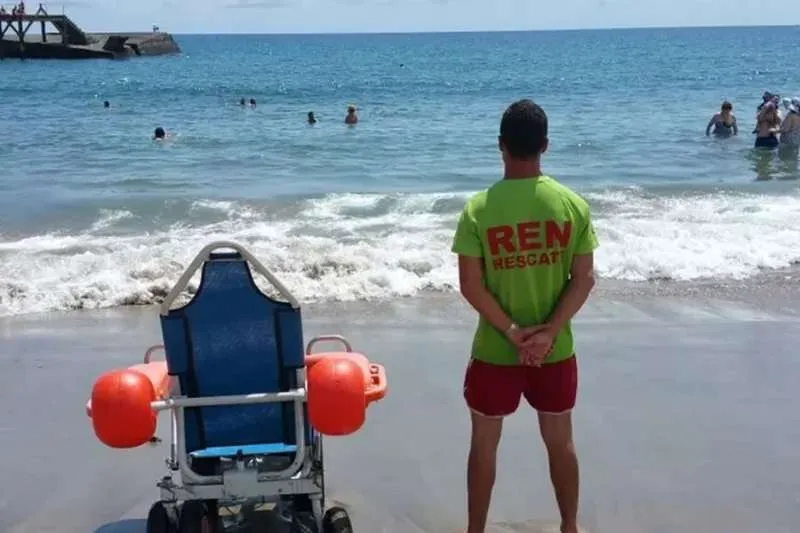 Fast response by rescuers saves elderly English couple from drowning
In a dramatic turn of events, the lives of an elderly English couple, aged 80 and 82, were saved from certain death yesterday (Sunday) at La Garita beach in Arrieta on the northeast coast of Lanzarote, all thanks to the fast response and heroic actions of Northern Rescue and Emergencies personnel.
The incident unfolded as the couple ventured into the rocky section of the beach known as the "beach house." The powerful waves surged around them, knocking them over and dragging the elderly pair into the sea.
However, the vigilant lifeguards, acting swiftly and with unwavering determination, managed to grab the couple by their arms, preventing them from going under in the treacherous waters.
According to the Security and Emergencies Consortium, the heroic efforts of the rescuers exemplify the invaluable role played by these dedicated professionals in ensuring the safety of beachgoers, especially in challenging conditions.
The elderly English couple is now safe and sound, thanks to the selfless commitment of these courageous individuals.
Other articles that may interest you...